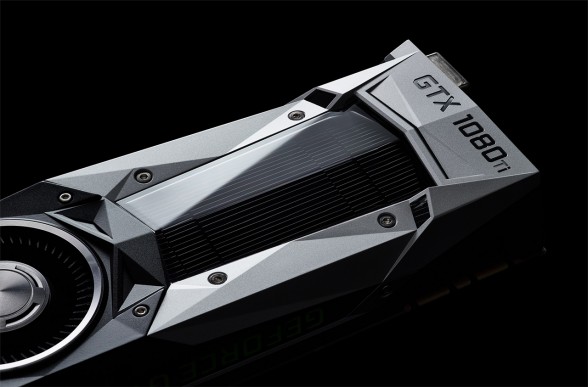 It has been reported that NVIDIA's Pascal-based GeForce GTX 1080 Ti will be announced at next year's CES in January, sporting a slightly cut-down version of the GP102, which currently powers the company's ultra high-end, Titan X Pascal GPU. The leak, courtesy of Chinese outlet Geek.Zol, suggests that the new graphics card will deliver Titan X Pascal performance for a significantly lower price.
GeForce GTX 1080 Ti To Launch At CES 2017
While all of this should be taken with a grain of salt, goes into detail about the specifics. The GTX 1080 Ti will reportedly feature am impressive 10.8 TFFLOPs of performance which is delivered by 3328 CUDA Cores, a 1.6GHz Boost Clock and 12GB of GDDR5X memory. All of this is made possible using a slightly cut-down version of the GP102 graphics core with just 52 SMs disabled out of the 60 which the variant powering the Titan X Pascal features.
This of course, would make sense as cutting down the number of SMs would allow for better yields which would bring down the price point, an increase in the GPU Boost Clock would then help to make up the difference in performance, without raising the overall TDP significantly, if at all.
Of course, this is all speculation at this point, however, we'll be paying close attention as the story develops and bring you any new details as we receive them.
Source: geek.zol.cn