Thanks to a couple sources, namely DonanimHaber and MyDrivers, we get to take a look at the upcoming AMD Radeon HD7950.
Up first, we get a look at a GPU-Z screenshot of the new graphics card. As you can see, the card is packing 1792 shaders, 3GB of GDDR5 running on a 384 bit memory interface, and a 800MHz core clock. Nothing new, so no surprises there.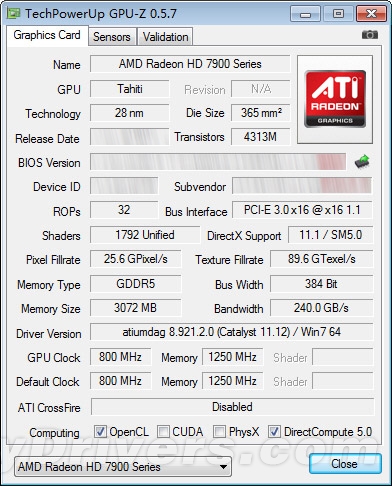 In addition to the leaked GPU-Z shots, we've also got a couple early 3D Mark 11 runs and it's looking pretty good so far. The first run comes from DonanimHaber, who benchmarks the Radeon HD 7950 (Clocked at 880MHz core / 1250MHz memory) against the Radeon HD 7970 and the Nvidia GTX 580 using the 3D Mark 11 Extreme Preset. With the slight overclock, it looks like the HD 7950 will see performance somewhere between the HD 7970 and the GTX 580. Depending on its price, it's going to be very serious competition for the GTX 580.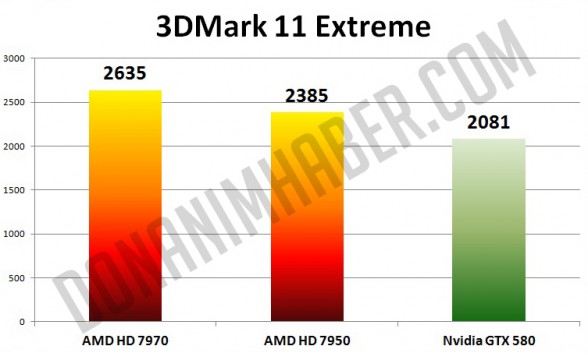 The next couple runs are done by MyDrivers, who runs the HD 7950 in performance mode against a couple other cards such as the HD 7970, HD 6970 and the GTX 570. (Be sure to hit the jump for the HD 6970 and GTX 570 benchmarks!) They also benchmark the card after overclocking it to 1030MHz core and 1400MHz memory (5600MHz effective) and the results are quite interesting with the overclocked HD 7950 nearly matching the performance of a stock HD 7970.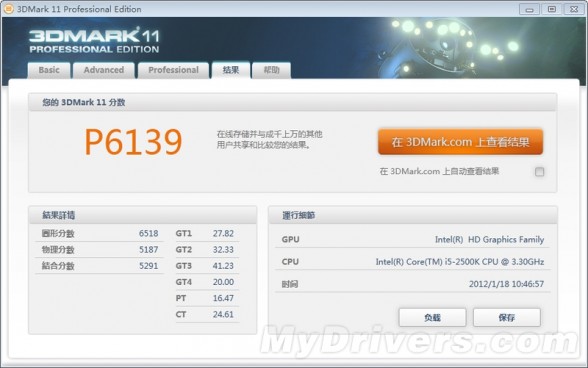 AMD Radeon HD 7950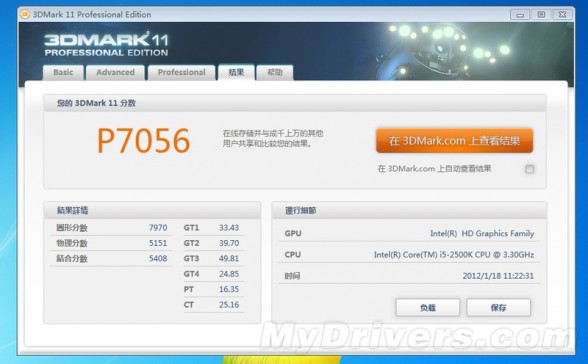 AMD HD 7950 overclocked to 1030MHz core / 1400MHz memory (5600MHz effective). Yeah, it gains nearly 1,000 3D Marks which is quite impressive for GPU overclocking performance gains.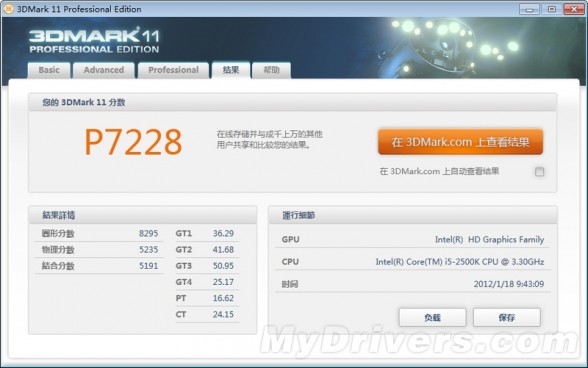 AMD Radeon HD 7970
Of course, these benchmarks are for reference only and these numbers could easily change with driver updates and all that great stuff. The AMD Radeon HD 7950 should be available pretty soon, so stay tuned for more!
Source: DonanimHaber / MyDrivers / TechPowerUp