Microsoft Gets Creative
With the Windows 10 Creator Update finally here, we thought it would be helpful to sum up some of the coolest features in this massive patch.
As its name suggests, Windows 10 Creator Update aims to boost Windows 10's ability to make imagination come to life. When we speak of creators, our minds naturally gravitate towards graphics designers, videographers, and the like, but Creators stands for more than that. As multimedia and entertainment continues to evolve, so have different forms of creativity. With the expansion of gaming, VR, and 3D, creative mediums are more diverse than ever.
Of course, along with many of the new features aimed at helping users be more creative, Microsoft has also crammed thousands of other changes under the hood as well. Let's take a look at the best of what's new!
3D Paint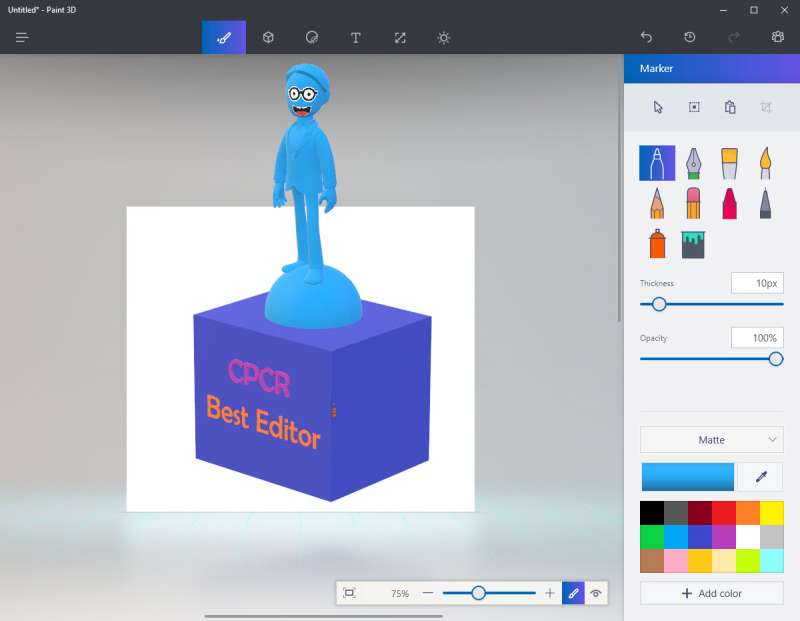 The Creators Update aims to help speed up the creation and adoption of 3D content. To achieve this ambitious goal, Microsoft will be adding 3D objects into its Paint program to help make creating 3D objects accessible to everyone. What's more is that compatible Windows Phones, namely the Lumia 950 and 950XL, will be able to scan real-world objects and translate them into 3D models. The models can then be integrated into 3D design applications. Missing a Windows Phone? Don't worry. Microsoft will also be releasing a 3D model library where users can share their own creations.
Microsoft Edge
Microsoft has been working hard to claw back market share for their Edge browser and with the Creators Update, Microsoft Edge received quite a few new features to add to its repertoire.
When you have multiple tabs open from the same website, it can be difficult to track which page is which. With the Creators update, Edge now has tab preview. To activate it, simply press the carrot net to your last tab.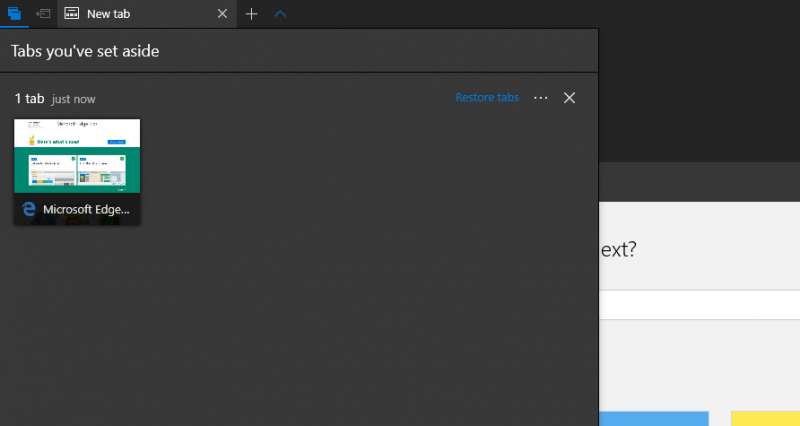 If your browsing session becomes cluttered but you still need to keep a few important tabs, you can now set them aside and refer back to them later. Tabs that are set aside can be quickly restored or added to your favorites list.
Last but not least, Edge now supports Ebooks! Ebooks purchased from the Microsoft Store can now be accessed through the Library tab next to the Reading Pane. Note that you must be connected to your Microsoft Account to access your purchases.
VR
https://www.youtube.com/watch?v=Gu09UWqS8-Q
Microsoft has been hard at work in incorporating VR content into its operating system. With the Creators Update, one of the biggest VR features will come in the form of WebVR, delivered through the Edge browser. WebVR was originally developed by Mozilla, then released as an open API. With the Creators Update, Microsoft Edge will join the current roster of WebVR-ready browsers alongside Google Chrome, Mozilla Firefox. A number of PC manufacturers have already announced plans to produce their own VR headsets, starting at $299.
In addition to WebVR, the Creators update will bring Holographic Shell. As Microsft explains it, the Holographic shell will "enable mainstream PCs to run the Windows Holographic shell and associated mixed reality and universal Windows applications."
Gaming
Gaming and the Windows 10 Xbox app have received a massive overhaul and a load of nifty features, the most prominent two being Game Mode and the new Online Streaming Platform.
Game Mode is designed to give you a boost in frame rate when gaming. Microsoft hasn't revealed much besides that it will "prioritize CPU and GPU usage" for games. Game Mode can be accessed through the Xbox Game Bar (shortcut: Windows Key+ G). For now, game mode must be activated manually for most titles. What miracles it can make will be tested thoroughly in the near future.
The Windows 10 Creators Update will integrate a broadcasting feature and the Clubs social hub to its Xbox app. From the footage shown so far, it looks extremely easy to set up and use. The streaming service includes a whole host of communication feature to let both the streamer and her audience connect on a personal level. Gamers can also set up competitive tournaments through Arena. Both features will be accessible through the XBOX app once the update completes.
Desktop
Apps such as F.lux automatically change the monitor's color temperature to a warmer tone after sundown to help relieve eyestrain strain and promote better sleep. Both Android and Apple now have this feature built-in, and Microsoft needs to catch up with the times.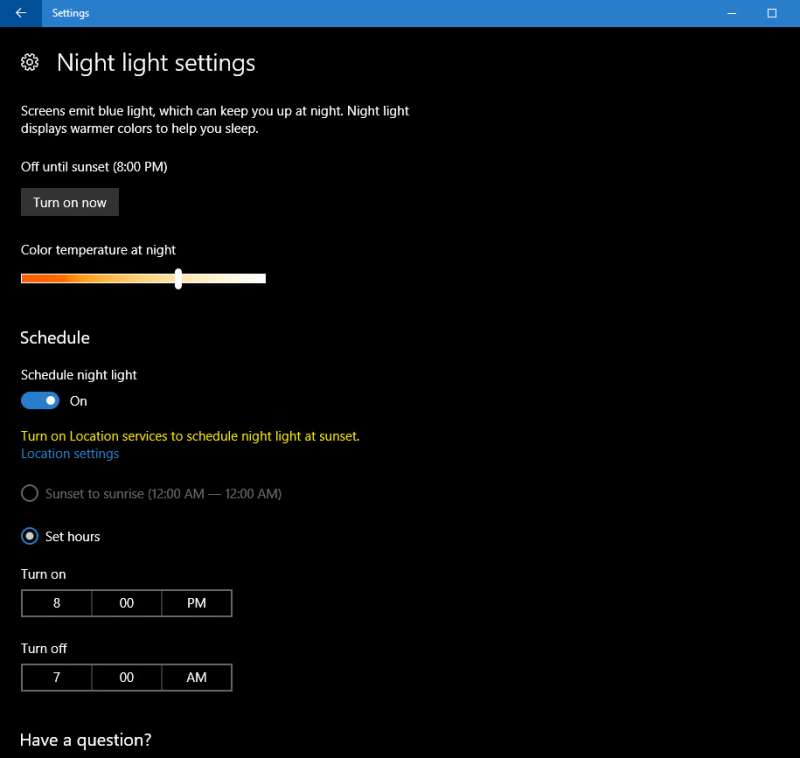 With Creators Update, Microsoft has finally released a new Night Light feature, which changes the colors on the screen at night to create a warmer hue. Night Light is user configurable and can be disabled for working with color-sensitive projects.
Security and Privacy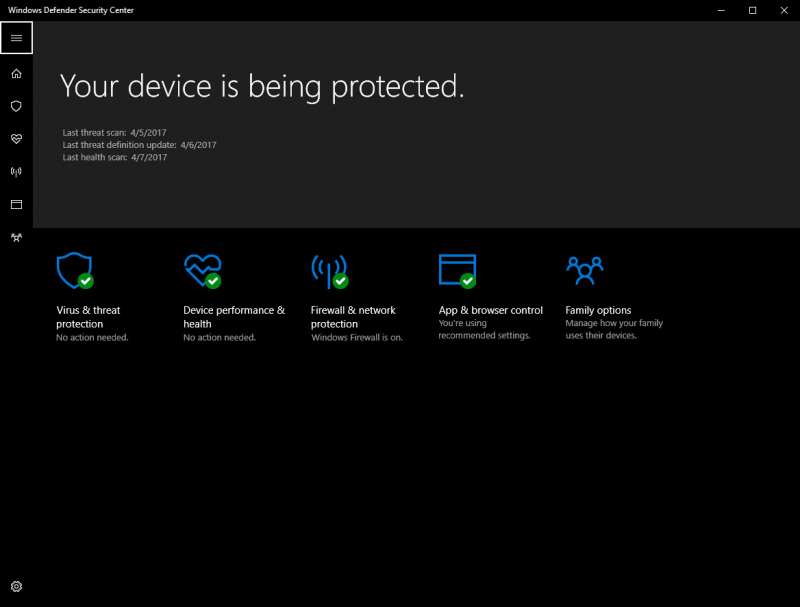 Windows Defender is no more! Or at least, it will be replaced by Windows Defender Security Center. Elaborating on Windows Defender is the new Security Center section. It's the one-stop page for monitoring the security status of your PC in real-time. Microsoft has also announced that they'll be collecting less of your date and make its methods more transparent. If you want to read further, check out the detailed list.
Windows Update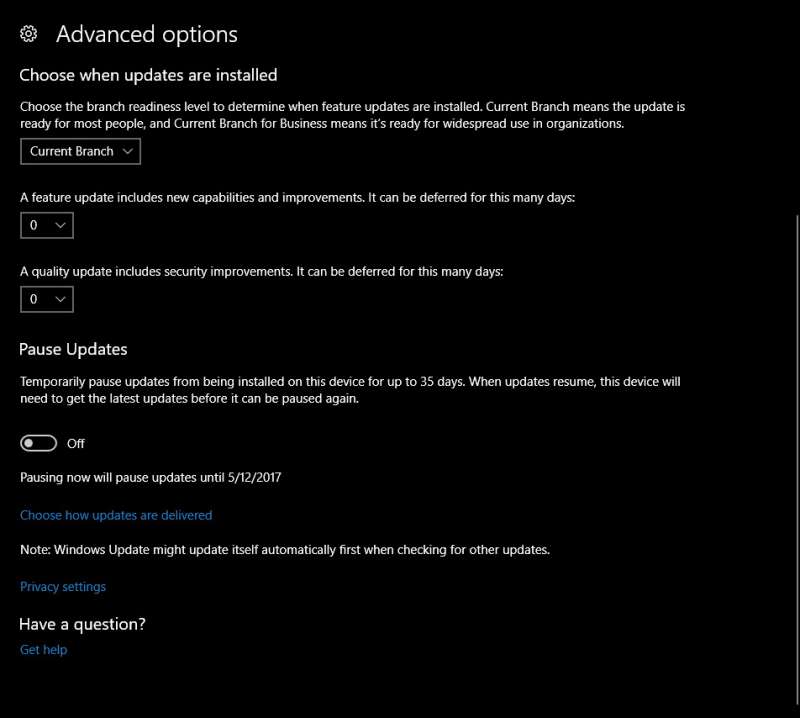 Microsoft's super aggressive push for Windows Update over the past few years hasn't been well received by many users, especially those in the business community who need to run older apps that need to be updated to work with newer Windows updates installed. In the Windows 10 Creators update, Microsoft is finally backing off from its hammer-to-the-nail approach. Users of the Windows 10 Professional, Enterprise, and Education editions will be able to pause all upgrades (including security patches) for up to 35 days. Features updates (such as the Anniversary update and the Creative update) can be pushed back an entire year. Further, maximum active hour limit has been raised from 12 hours to 18 hours.
The Feature That Didn't Make it in Time
The Creators Update was also supposed to include a desktop communication hub called My People. MyPeople condenses all your favorite contacts from various social media platforms into a chat client built directly into your desktop. Upon announcement, Microsoft has listed Skype and LinkedIn as compatible platforms, but Microsoft Teams support isn't out of the question. Unfortunately, this feature has been reserved for the next major Windows features patch after Microsoft deemed that it needs refinement.
And Much More…
Though we covered a good chunk of the new features in the Windows 10 Creators update, there are still tons of cool features that didn't make our list. Those who can't wait for the April 11 official rollout date can download the Windows 10 Creators Update through the Microsoft Update Assitant or download the full ISO. If you've already updated, what features are your favorites? Let us know in the comments below!