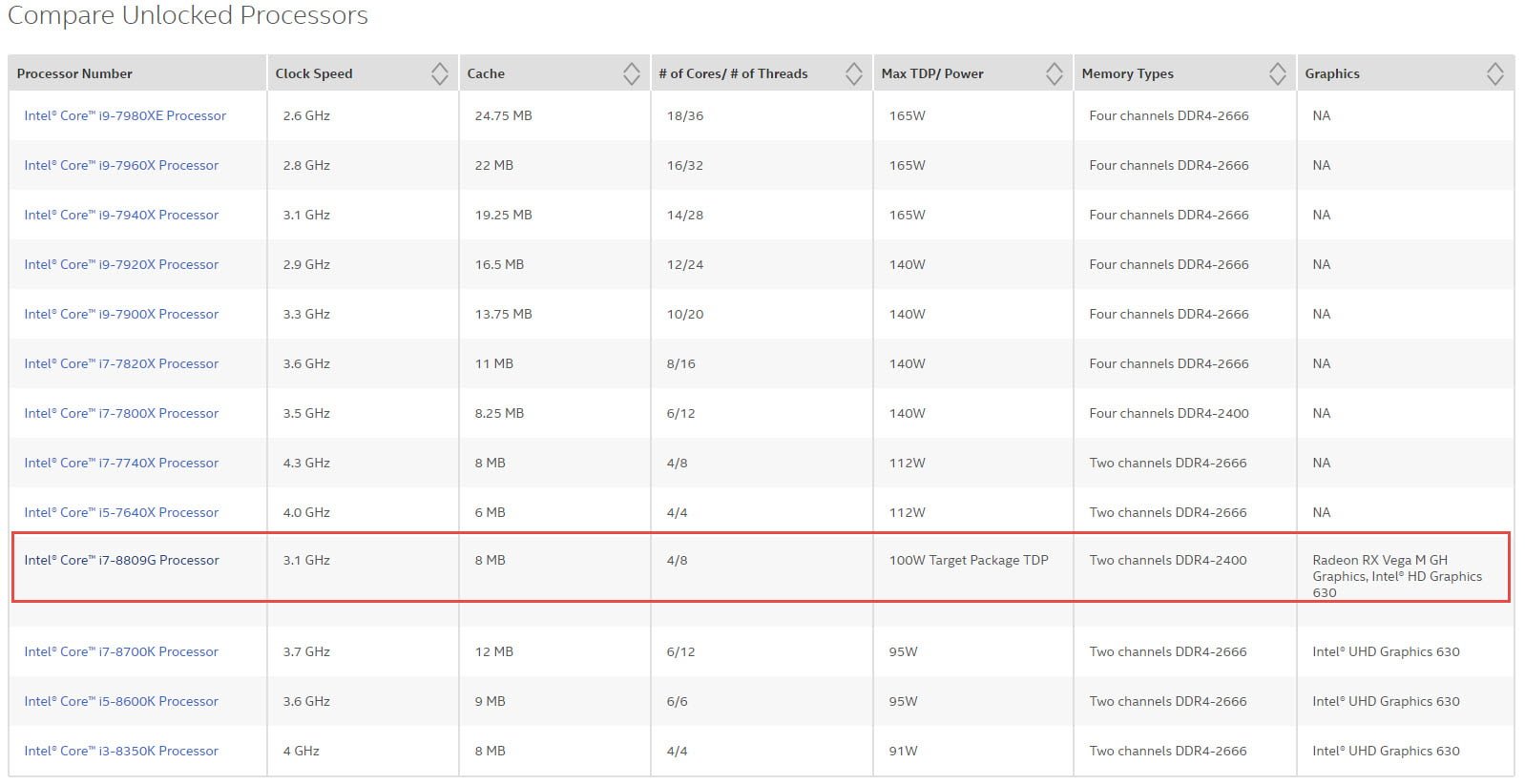 Several weeks ago, Intel and rival AMD made headlines when the two companies announced that Intel would begin using AMD Vega graphics in some of its mobile CPUs. It appears that the first SKU is finally rolling off the production line with the model name Core i7-8809G.
The Core i7-8809G carries a 4 core, 8 thread CPU. When Intel teased this chip in November 2017, it did so under the moniker "Kaby Lake G", which suggests that it'll likely feature Kaby Lake architecture with some tweaks rather than the new Coffee Lake architecture that's rolling out on some of the newer 8th Generation Core Processors.
The graphics die is the center of discussion of this chip. It is now confirmed that a GPU called the Radeon RX Vega M GH will be installed alongside the integrated Intel HD630 graphics. Details regarding the GPU is sparse, however, we only know that it will come with 4GB of HBM installed.
The spec sheet lists that the the entire package will have a targeted DTP of 100W. Quad-core Kaby Lake mobile chips has a 35W to 45W TDP rating, so that leaves 55W to 65W for the GPU. As a comparison, the GTX 1060 mobile is rated at 80W.
Source: Intel