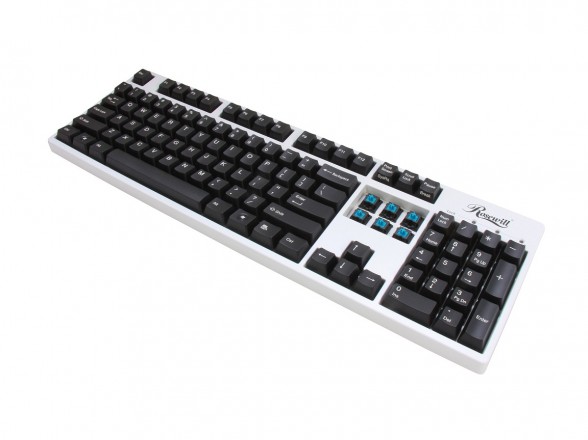 Press Release
Rosewill Releases a New Member of the their Best-Selling RK-9000 Series Mechanical Keyboard – Limited Edition Elite Ivory RK-9000I
The world's leading hardware solution provider, Rosewill® announced their newest addition to the best-selling Rosewill® RK-9000 mechanical keyboard series. Making its world debut is the new Limited Edition Elite Ivory RK-9000I. Let this new keyboard design be an extension of your style while you game.
The current RK-9000 series has 4 models which feature the Cherry MX Blue (RK-9000), Brown (RK-9000BR), Black (RK-9000BL) and Red (RK-9000RE) Switches. It has been a top-seller for Rosewill since it launch in 2010. The new limited edition elite Ivory RK-9000I will be available in 2 variations which include Cherry MX Blue (RK-9000I) and Brown (RK-9000BRI) switches.
With these new additions, the Rosewill's RK-9000 series provides more tailored options as a dream keyboard while continuing to be a best-selling mechanical keyboard.
The Rosewill® RK-9000 Series Mechanical Keyboard with world-class Cherry MX Switch design provides the user quick gaming response while offering the added bonus of a comfortable key stroke. Moreover, Rosewill's® RK-9000 Series Keyboard is equipped with both gold plated USB and PS/2 connectors to provide a long lasting high quality connection.