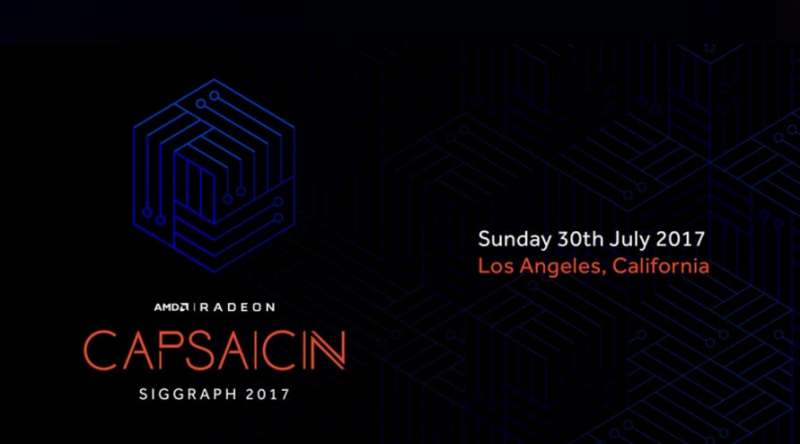 AMD recently confirmed that they'll be releasing their highly anticipated RX Vega graphics card at SIGGRAPH 2017 and it looks like we now know exactly where and what time this is about to go down.
In a recent e-mail, AMD sent out invitations to their Capsaicin SIGGRAPH 2017 event which will be held in Los Angeles at The NOVO. According to the description, attendees will get to "…learn about our newest additions to the Radeon™family featuring the cutting-edge Radeon™ "Vega" architecture."
Doors to the event will open at 6:30PM PST and a formal presentation will go from 7:30PM to 8:45PM PST. Registration appears to be open to anyone via the event's Eventbrite page, although the registration does ask for information about your company/organization along with the industry you're in.
Anyone planning on attending the event? Let us know in the comments below!