Boot CDs, Malware Removal, System Info, and more!
I have been doing IT repair work for far longer than I can fully remember and as the years have gone by, I have come across many occasions where I wished I was near my computer so I could easily get a certain piece of software to solve whatever problem I was up against. It wasn't up until a year or so ago that I came to the revelation that I should carry a flash drive of all the utilities for computer repair on me at all times, so here's my compilation of the top 7 software packages that have saved my life more times than I can imagine.
Oh yeah, and it's all FREE.
1. Bootable Hiren's BootCD partition.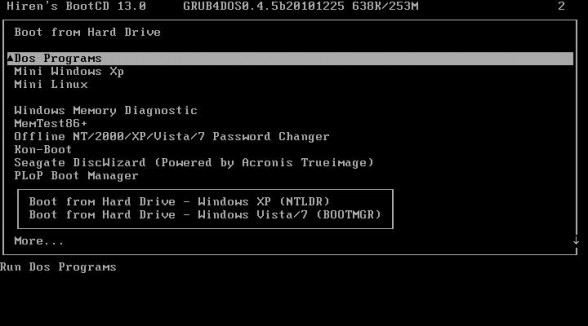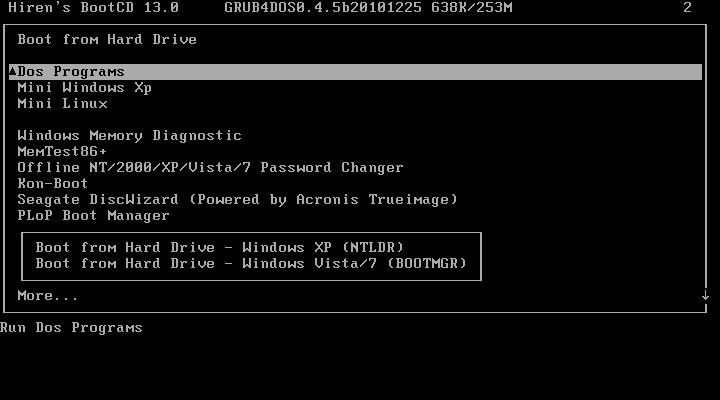 Hiren's BootCD is a great tool that creates a bootable environment for you to work with outside of the constraints of the operating system. For those nasty viruses that prevent you from fully getting into the OS, Hiren's may be the perfect tool you need to clean your computer or, when in need of a full format, Hirens will allow you to connect an external hard drive and backup any necessary software. Personally, I have this installed on a partition on my flash drive for easy access but it's available either as a bootable USB flash drive partition or as a bootable CD.
Download Hiren's BootCD
Download Hiren's BootCD from USB Flash Drive
2. Malware Bytes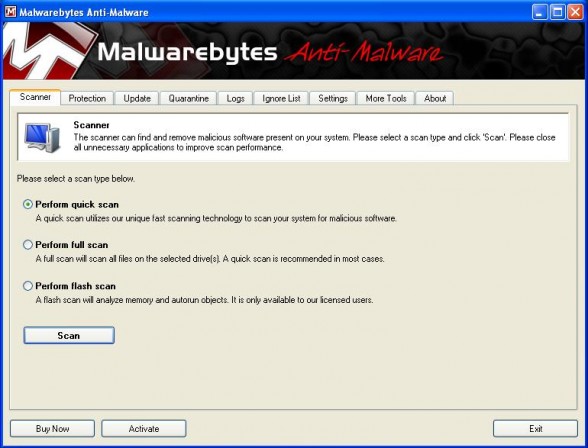 A great anti-malware software to load onto a user's station to get rid of the more nasty pieces of malware that typically bypass the standard anti-virus software. My rule of thumb, for clients who may or may not need my services again, is to leave Malware Bytes installed on the client's station so that I have easy access to it should another infection occur that prevents installation of anti-virus software. One of the best things about Malware Bytes is that it doesn't conflict with most anti-virus software on the market when being used. Also, as it doesn't need to run constantly in the background, the client will never notice it is there once installed.
Download Malware Bytes
3. ComboFix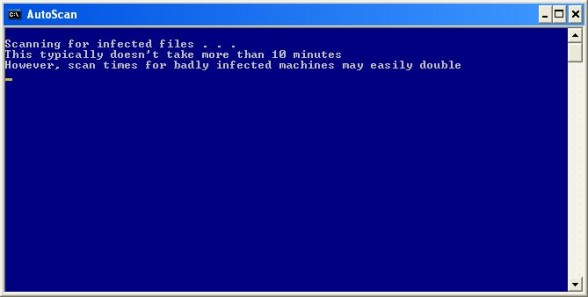 More times than I wish were true, I have come across a Rootkit infection. When Malware Bytes can't take care of it, I turn to ComboFix, one of the most powerful infection cleaners I have ever used. A word of caution, though, please be sure to install the Windows Backup through the ComboFix installer if prompted. As this is such an intense removal software, it may remove necessary Windows files and nuke your OS. The Windows Backup will ensure that if the OS becomes inoperable, you can easily restore to before the cleaning.
Download ComboFix
4. Multiple Web Browsers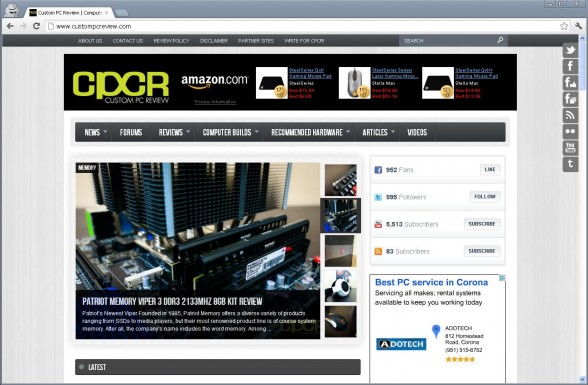 This may seem a tad silly but it is always nice to have extra web browsers on hand in the case you or your client only has Internet Explorer and that browser becomes corrupt. Having third party browsers (such as FireFox, WaterFox, Chrome or even Safari) may allow you to access the internet to download necessary recovery files in situations where IE becomes unusable.
Download FireFox
Download WaterFox
Download Chrome
Download Safari
5. JDisk Report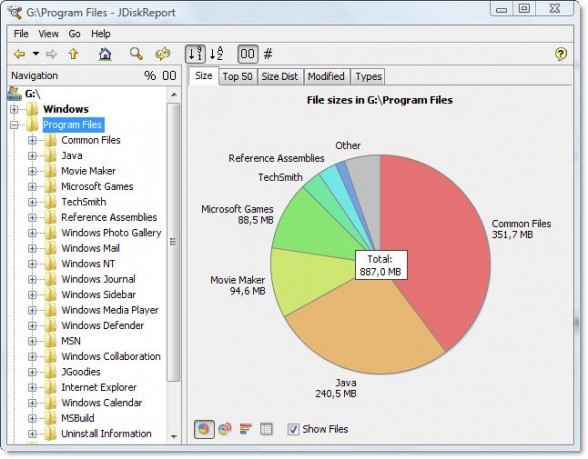 This handy tool is particularly helpful when a user's concern is not knowing what is taking up so much hard drive space. Rather than spending time right clicking every folder to find the files, JDisk gives a nice pie-chart showing which directories are taking up how much space. The handiest part about it is that the interface is very user friendly and simply clicking on the portion of the pie expands it automatically, showing the full directory contents.
Download JDisk Report
6. Belarc Advisor
Belarc is a great tool for getting a nice overview of the computer's installed software and hardware. Belarc gives a very nice and clean view of not only the hardware installed but the drivers associated with it. Likewise, Belarc gives a full listing of software installed, when it was most recently accessed, direct access to the file location of the install location, license key information, a network map, and even Windows security patch information with full detail listing.
Download Belarc Advisor
7. MagicDisc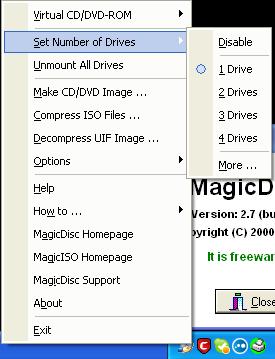 This software is immensely useful if you have software in an ISO format that needs to be loaded. Instead of burning the software to a CD or DVD, MagicDisc allows you to virtually mount ISOs and install or run the software directly through your OS. I find this particularly useful when needing to install software on multiple computers in a lab environment.
Download MagicDisc