AMD just released a demo showcasing its all-new redesigned stock thermal solution to be bundled with upcoming CPUs. The new heatsink, which AMD dubs Wraith, is a massive improvement over the current stock offerings and features a four copper heat-pipe design.
Taking a look at the video demonstration provided by AMD, we can see — or rather, hear — that the new Wraith cooler is considerably quieter than the AMD stock cooling solution, thanks to a larger, slower fan, combined with the larger surface area of the newly designed four copper heat-pipe heatsink. This allows the cooler to push more air at a lower speed, while still dissipating as much, if not more heat than the previous design.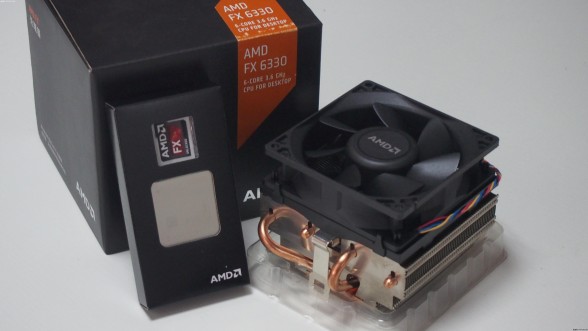 The Wraith cooler is rated for a total thermal dissipation capacity of 125W, which means that the more power-hungry chips such as AMD's FX-9000 series will still require a beefier solution, such as the bundled AMD liquid cooling unit. While the new cooler was demoed at CES with an FX 8370, AMD has yet to confirm which products will be bundled with the new cooling solution.  That being said, the FX 6330 has begun shipping in China, with the Wraith cooler included.