In a bold move, Razer has unveiled the Razer Nabu Smartwatch and the Razer Stargazer Depth Sensing Webcam at CES 2016.
Razer Nabu Watch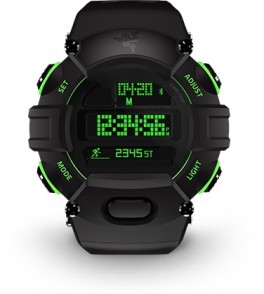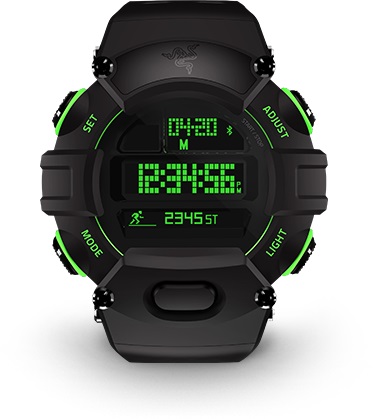 Razer made it explicitly clear that the Nabu Watch isn't a smartwatch, but a rather a watch with smart functions. The Razer Nabu keeps track of you life in three dimensions: time, fitness, and messages/notifications. Time keeping functions include stopwatch, countdown timer, and world time. The Nabu Watch can also sync with your phone to automatically switch time zones. Fitness sensors includes step tracker, distance sensor, and sleep sensor, all of which are compatible with popular fitness apps including Google Fitness and iOS Health. Lastly, the Nabu Watch can keep you updated on emails, SMS, and popular social media notifications throughout the day by communicating with your phone through Bluetooth. Fitness tracking and phone notifications are displayed on the secondary screen right below the timer display.
The most interesting part about the Nabu Watch is the way its battery is structured. There're actually two batteries inside the Nabu Watch: one for the timer display and one for the notification display. The timer uses a user-replaceable coin cell battery and has a 12 month battery life. The secondary display uses an integrated, rechargeable battery rated for 7 days of continuous use. This is probably done for faster charging and to make sure at least the watch still functions when the secondary display runs out of juice.
The Razer Nabu Watch will retail for $149.99 and will be purchasable in late January 2016. Razer also offers a Forged edition of the Nabu Watch. For an extra $50, The Forged edition gets you machined stainless steel buttons and a premium black finish.
Razer Stargazer Depth Sensing Webcam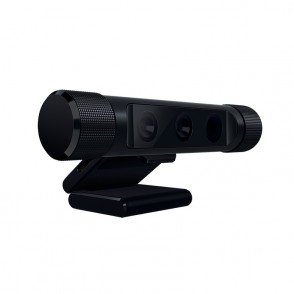 Aside from being able to record at 720p @ 60fps or 1080p @ 30fps, the Razer Stargazer also takes advantage of Intel's RealSense technology. By integrating a 1080p camer, an infrared camera, and an infrared laser projector, it enables useful features such as facial/gesture recognition, depth perception, and dynamic background removal. This is the same camera technology used on the Microsoft Surface Pro 4 and Surface Book.
Razer has yet to announce an official price point for the Stargazer, but it will be available in Q2 2016.