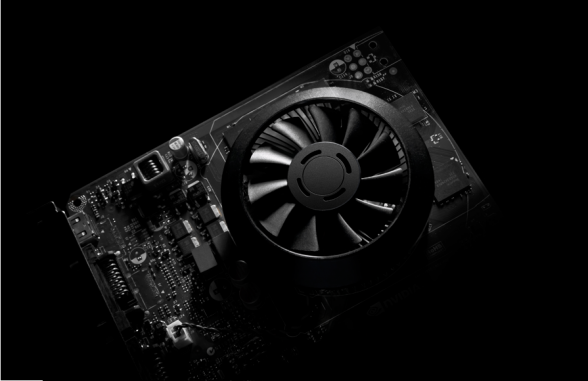 Over the past few days, quite a few leaks have been surfacing on the GeForce GTX 1050 and GTX 1050 Ti with the latest including a GPU-Z screenshot containing full specifications on the GTX 1050 Ti along with performance and extreme preset results from 3D Mark's graphics benchmark.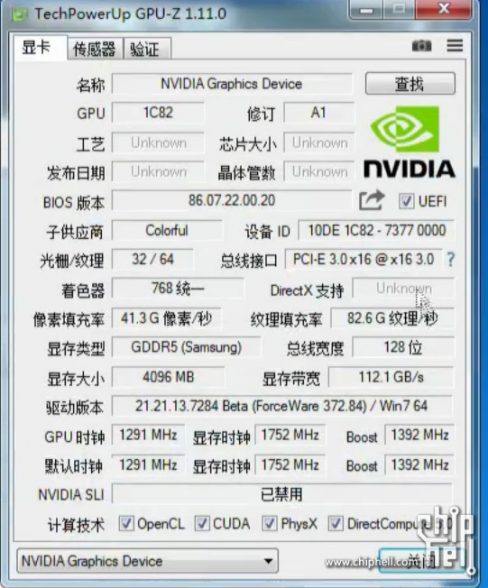 Here's a screenshot of the GeForce GTX 1050 Ti GPU-Z. We can see that this specific card is from Colorful. It'll feature the 16nm FinFET GP107 GPU which contains 768 CUDA cores, 64 TMUs, and 32 ROPs. It'll also feature a 128-bit memory bus and 4GB of Samsung GDDR5. Core clock speeds are set at 1,291MHz/1,392MHz boost and memory clocks are set at 1752MHz (7GHz effective).
Here's a look at the 3D Mark Performance Preset benchmark. The GTX 1050 Ti paired with an Intel Core i7-6700K scored P10054 points here. Using the extreme preset, the GTX 1050 Ti scored X3867. For reference, a similarly spec'd system with a GTX 960 would score ~P10,000 points in the performance preset and ~X3000 points in the extreme preset. While the GTX 1050 Ti is similar to the GTX 960 in lower resolutions, it's looks to be quite a bit faster in more demanding, higher resolution workloads.
Source: TechPowerUP