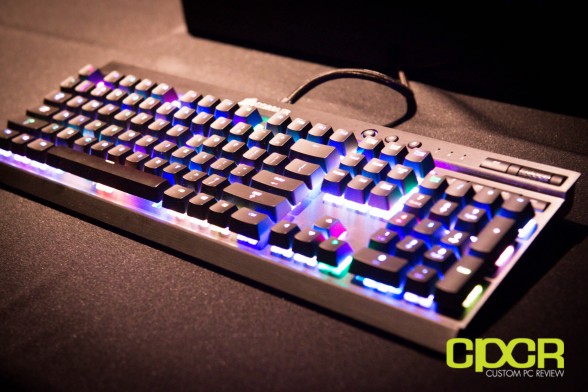 Fans of mechanical keys and light shows can finally have both with Corsair's new MX RGB Project keyboard.
The Cherry MX RGB project keyboard is something Corsair created in collaboration with Cherry Corp, the biggest manufacturer in mechanical keyboard switches. Based on the design of the K70 gaming keyboard, the Cherry MX RGB gaming keyboard uses Cherry's latest MX RGB mechanical switches. These switches retain the same durability and feel of its less-fancy predecessors but also feature 16.8 million per-key LED back lighting.
Unlike the current back-lit mechanical keyboards on the market,  the lighting effects on the Cherry MX RGB gaming keyboard is fully programmable to every color on the RGB spectrum. Every individual key can be set to have their own individual color and opens up a huge range of effects possibilities. Corsair is also planning on releasing a development kit so users can further personalize their plank with unique lighting effects.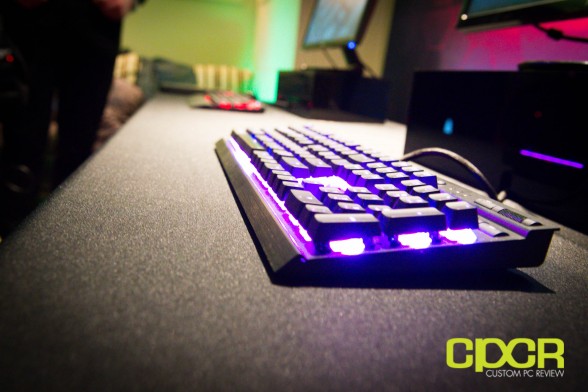 Appearance wise, the Cherry MX RGB gaming keyboard almost completely recycled the design of the K70. The two look extremely similar aside from the translucent keycaps. The Cherry MX RGB gaming keyboard will still sport the whole metal backplate design and will also come in a variety of switch flavors including Cherry MX Red, Brown, and Blue to suit the needs of the user.
Corsair is planning to release the MX RGB gaming keyboard in 2H of 2014. No word or pricing has been made available, but we're quite certain it won't be cheap.
https://www.youtube.com/watch?v=nAzx2-0zTuk