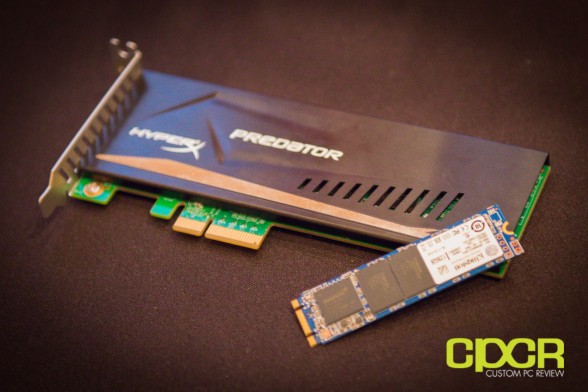 On the storage side of things, PCIe and M.2 form-factor SSDs were the talk of CES 2014 and memory/storage giant Kingston made sure their bases were covered on that front.
Like a number of other SandForce partners, Kingston showed off their first ever PCIe SSD which they've dubbed the Kingston HyperX Predator. The HyperX Predator is a SandForce SF3700 powered PCIe SSD, which is capable of up to 1800 MB/s sequential read/write performance and up to ~150,000 IOPS 4K random write performance.
No official word on pricing or launch dates, but it seems like the general consensus among SandForce partners on the launch of the SandForce SF3700 based SSDs is sometime in the middle of this year, most likely in the Computex timeframe.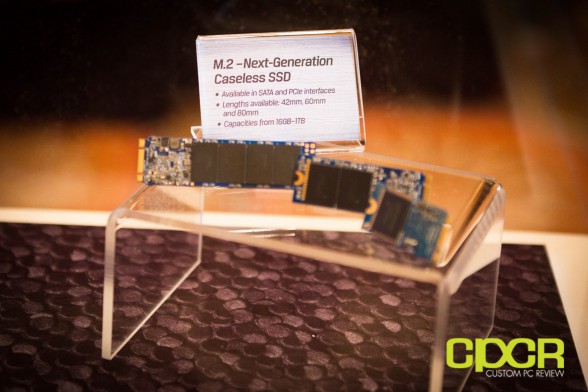 Along with the HyperX Predator, Kingston also showed off some M.2 form-factor SSDs as well. Most notably, Kingston had upcoming SandForce SF3700 powered PCIe x4 based M.2 SSDs. These upcoming SSDs will be capable of boasting the same level of performance as its larger HHHL PCIe card cousin, except in a significantly smaller form-factor.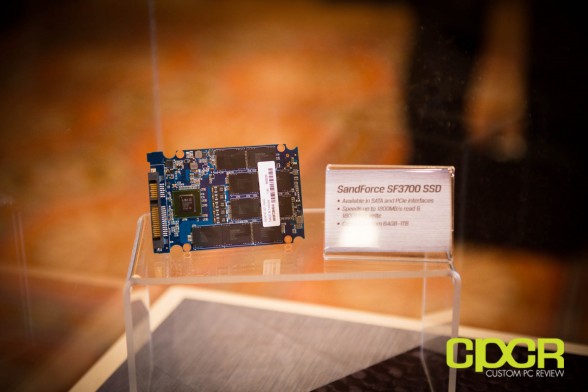 Since SATA isn't going away soon, Kingston also had SF3700 powered 2.5″ SSDs on display as well. Of course, the SATA based SF3700 will be limited by the 6Gb/s interface.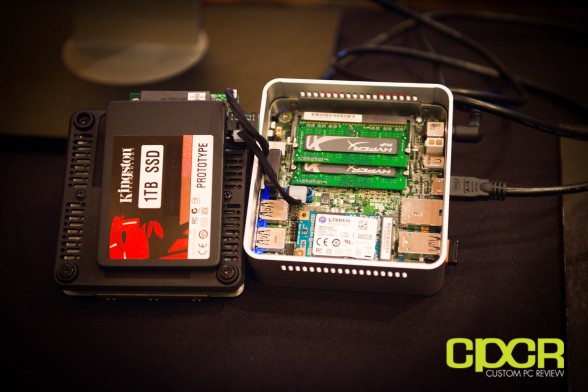 In addition to the upcoming PCIe based SSDs, Kingston also showed off a brand new Phison controlled V-series SSD which will be capable of up to 1TB capacity.
No official word on pricing or availability, but given that the V series is Kingston's more budget/mainstream oriented SSD, it should be competitive with other 1TB SSD offerings on the market such as the Crucial M500 or the Samsung 840 EVO.