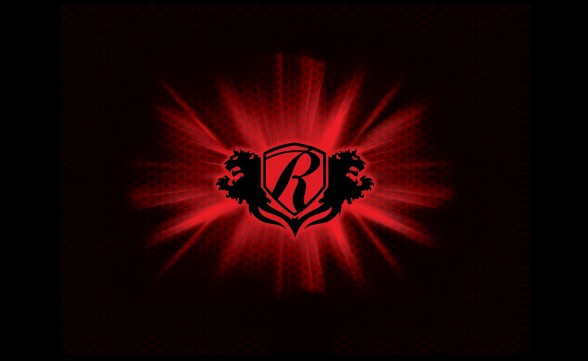 Press Release
The leading hardware solutions provider, Rosewill®, will be showing their latest products at BlizzCon® 2013. Rosewill® will debut PC gaming and audio focused products for all to experience hands on. On the gaming front, Rosewill is showing the new BLACKHAWK Blue Special Edition mid tower gaming case. It's everything our fans love about the BLACKHAWK but with a bit of blue for the additional pop.
After a largely successful release of the RK-9000, RK-9000i, RK-9100 illuminated keyboard mechanical keyboards, Rosewill is showing the Apollo RK-9100x Mechanical Keyboard series and STRIKER RK-6000 mechanical keyboard. Apollo RK-9100x will have Cherry MX blue or brown and come illuminated in red or blue backlighting. It is fully programmable with macro support, multiple profile support, n-key rollover via a braided USB cable with gold connectors, USB pass-through ports, removable wrist wrest, and wrapped in a rubber textured enclosure. The STRIKER RK-6000 mechanical keyboard will also have fully programmable keys with macro support and include 8 textured keys for quick key location.
For precision, Rosewill is showing 3 new mice all with an on-the-fly DPI adjustment button. First is the Helix RM-20, an ergonomically contour shaped mouse for extended comfort with up to 2400dpi. Second is the Jet RGM-300, a claw-grip gaming mouse with an adjustable weight system capable of up to 2000dpi. Third is the Reflex RGM-1000, a palm-grip gaming mouse with a laser sensor capable of speeds up to a mind blowing 8000dpi. On board memory to memorize your customized settings, programmable buttons, 8 piece adjustable weight system, and up to 2 profile support.
To support the new line of mice, Rosewill is introducing the React Gaming Mouse Pad Series. They are optimized for optical and laser mice with a nanometer grade textured surface, a natural rubber base for a solid grip, and 5mm thick. Users will have a choice between small, medium, and large format mouse pads.
Rosewill® is officially launching two new products in the R-Studio series. Of the first in the R-Studio line is the Sonas Headphones. An over the ear headphone featuring Octa-drive technology utilizing 8 total drivers for a grand listening experience. For the portable music box, Rosewill is introducing the AMPBOX. A Bluetooth speaker supporting up to 8 hours of music enjoyment, up to 30 feet range, built-in microphone for speakerphone conversations, and powered by a Li-ion battery.