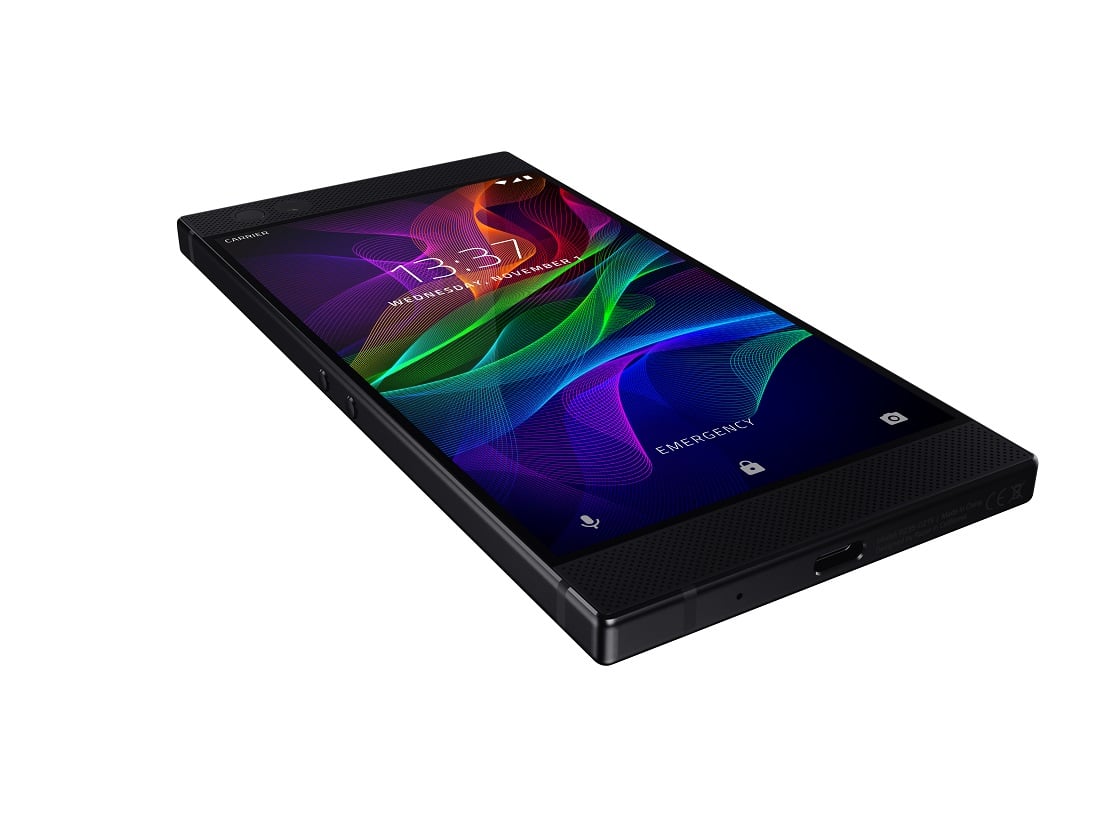 When Razer acquired Nextbit in January this year, we had a feeling that they would put that acquisition to good use combining Nextbit's smartphone engineering know-how with Razer's own gamer twist. After just less than a year in the making, Razer unveiled their latest smartphone which may be the first decent smartphone ever produced specifically for gaming and content consumption.
The new smartphone, which Razer calls the Razer Phone, looks very similar to the Nextbit Robin, which was Nextbit's flagship smartphone before the company was acquired by Razer. From there, Razer has made some serious enhancements to the product to make it one of the most powerful flagship class smartphones on the market today.
Starting with the design, the new Razer Phone is looks relatively similar to the Nextbit Robin however, the phone is now constructed entirely out of aluminum and features the standard Razer green and black color scheme that we all know and love. The display is also upgraded to a very gamer-oriented 5.72-inch 2560×1440 IGZO display capable of up to a 120Hz refresh rate. This will provide not only extremely smooth graphics, but similar to technology we've seen from Nvidia's G-Sync and AMD's Freesync for gaming monitors, the Razer Phone's display also features a variable refresh rate to reduce any stutter or screen tearing that's frequently seen on standard refresh rate displays.
As with all Razer products, gaming performance is a key focus. As a result, the Razer Phone uses Qualcomm's flagship Snapdragon 835 SoC to bring its users the highest visual fidelity and gaming performance. The Snapdragon 835 is then paired with a whopping 8GB of DDR4 RAM to ensure snappy multitasking, and 64GB of UFS storage (expandable with an additional microSD card up to 2TB) to provide ample storage space for all your games and apps. Connectivity options include practically all the GSM, UMTS, and LTE bands (except T-Mobile's 600MHz LTE Band 71), Bluetooth 4.2, and of course Wi-Fi A/B/G/N/AC.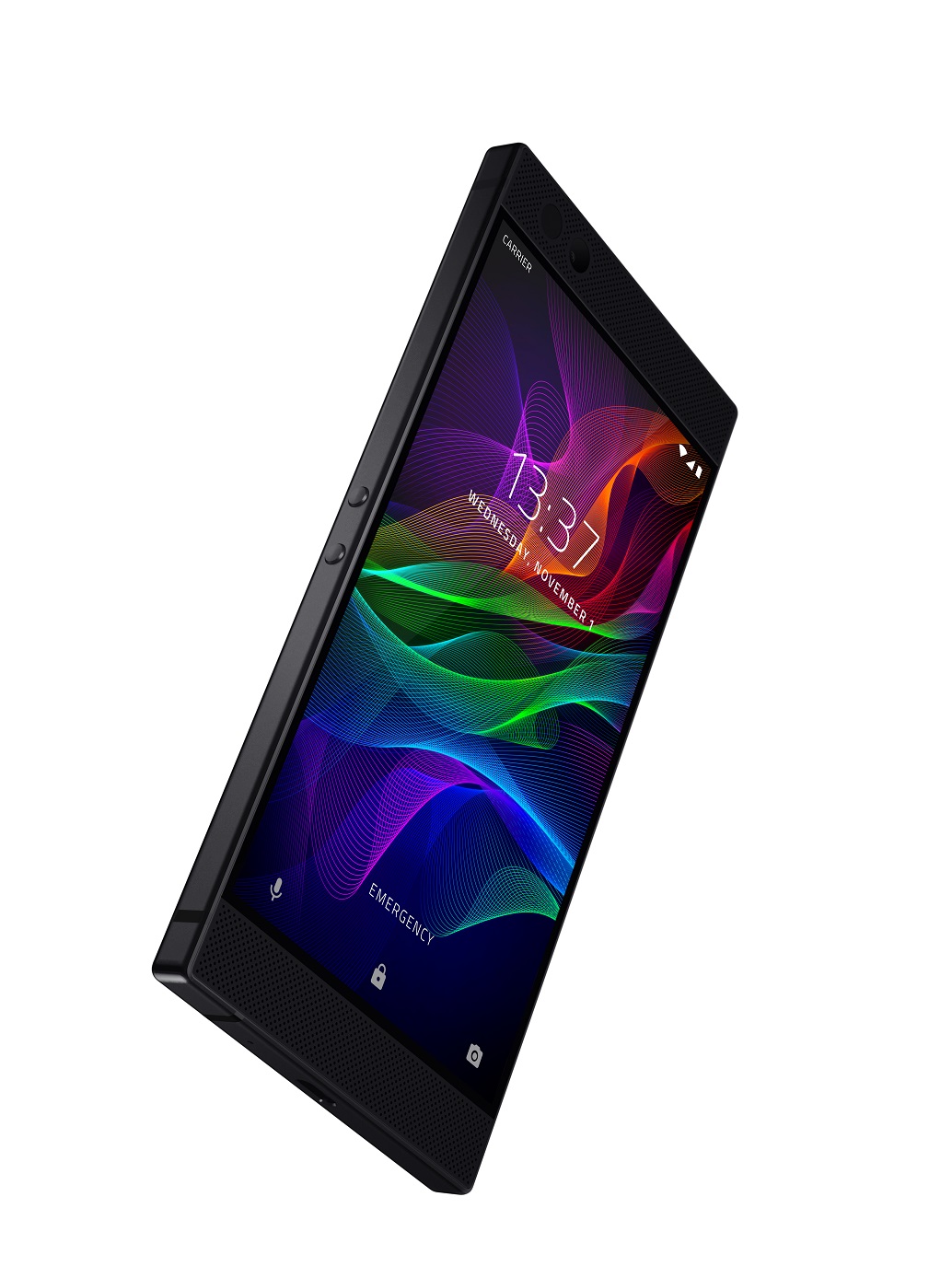 Visual quality is one thing, but it's no fun when the audio plain sucks. Luckily, the Razer Phone is equipped with stereo front-facing speakers so you don't have to cup your hands to hear the action. The speakers are powered by Dolby ATMOS technology and feature two dedicated amplifiers behind a THX-certified DAC. Unfortunately, the 3.5mm headphone jack has been trimmed from the features list, but you can always pair up a pair of Bluetooth headphones thanks to included Bluetooth 4.2 support.
Although not necessarily a feature only a gamer would love, the Razer Phone also packs a strong dual camera array with not only a 12MP f/1.7 wide-angle camera, but also a 12MP f/2.6 2x zoom camera for both those wide and zoomed in shots. For those shots in between, the Razer Phone also features a smooth transition between the cameras. For the night owls out there, the cameras also feature a single dual-tone LED flash. In addition to the dual rear facing cameras, the Razer Phone also features an 8MP f/2.0 front facing camera for those all important selfies.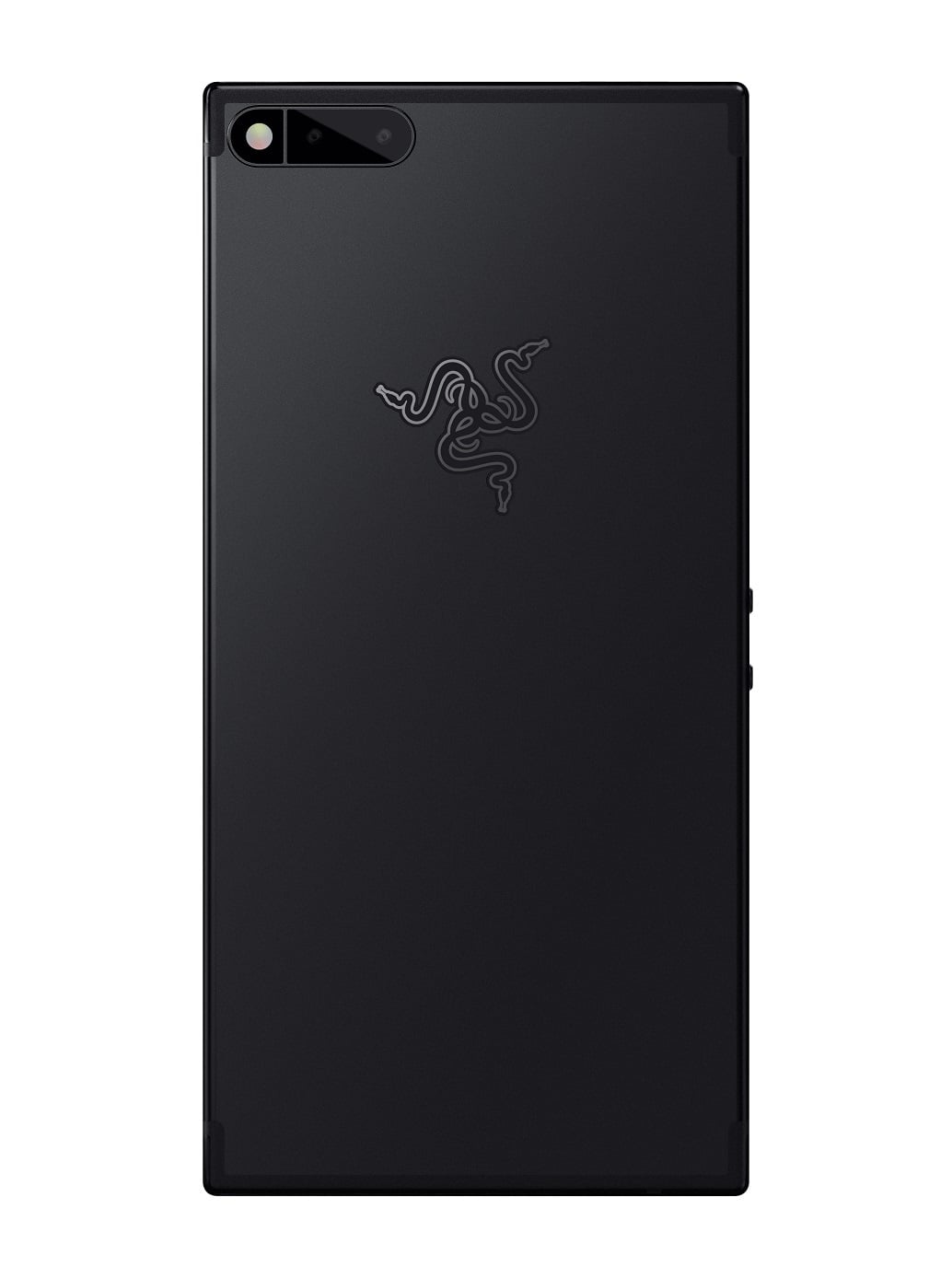 High-performance typically means high-power consumption and to keep the gears churning all day, the Razer Phone is powered using a massive 4,000mAh battery which Razer claims will provide "all day power". The battery supports Qualcomm Quick Charge 4+, which can charge from 0% to 50% in just 15 minutes. Like most flagship phones on the market, the battery is non-removable which seems to be a necessary evil these days to make the phone just 8mm thin and weigh less than half a pound.
The Razer Phone will be on sale in US, Canada, United Kingdom, Ireland, Germany, France, Denmark and Sweden via the Razer Store on Novemeber 17, 2017. Suggested retail pricing will be US$699.99 / €749.99 / £699.99. Those interested can start reserving their units here.