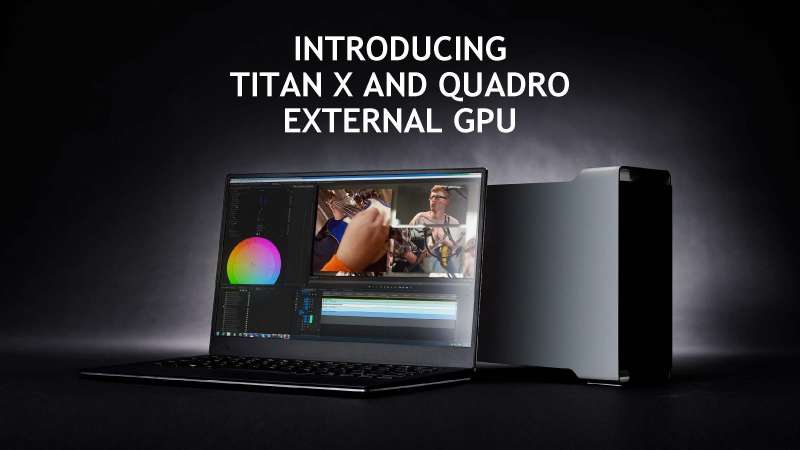 At SIGGRAPH 2017, Nvidia announced that it will be bringing its powerful Titan Xp and Quadro graphics cards into an eGPU solution for gamers, creative professionals and AI researchers.
External graphics docks are becoming increasingly popular due to their convenience and massive graphics performance they bring to laptops and other mobile devices that otherwise would not have the capability.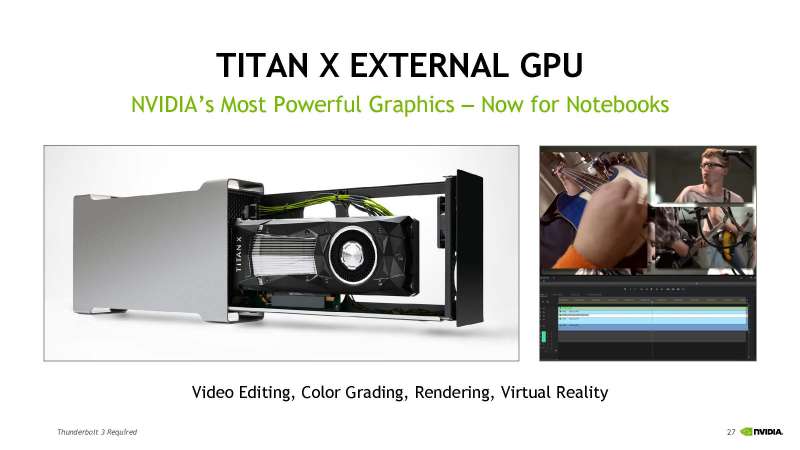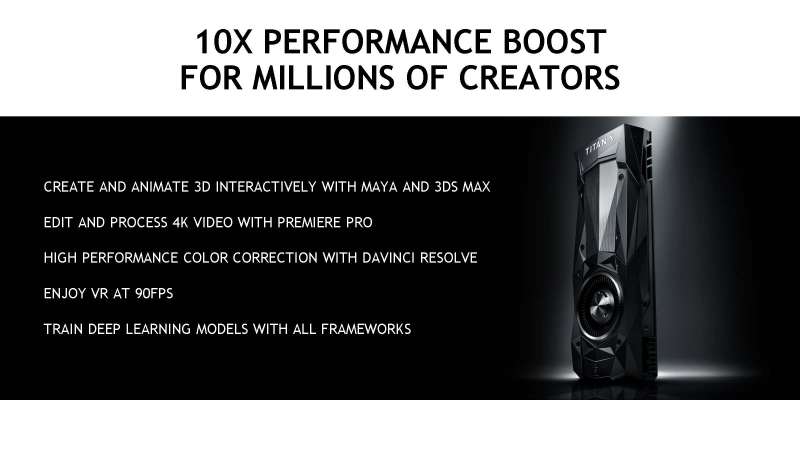 With the new announcement, those who want Nvidia's latest and greatest will be able to put one in an external GPU solution such as the BizonBox, which now already has the Titan Xp listed as a compatible graphics card.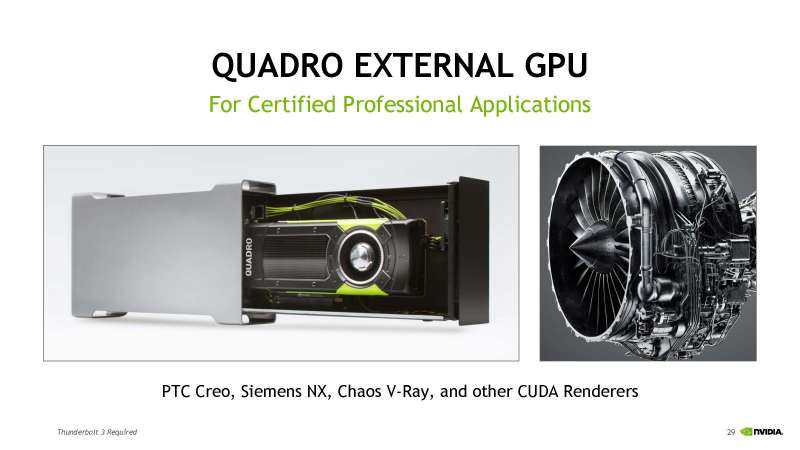 Nvidia's Quadro, Nvidia's workstation cards for professionals, is also getting the external GPU treatment as well. These aren't optimized for gaming, but are powerhouses for workloads such as CADD, CAM simulations, and many engineering and finance calculations.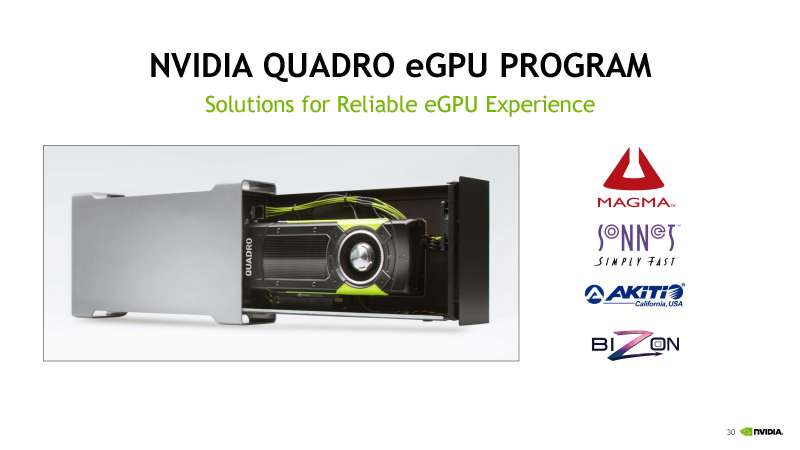 Nvidia is currently working with partners such as Bizon, Magma, Sonnet, and many others to get through the certifications process. The cards are expected to be compatible with the latest Thunderbolt 3 eGPU docks. Titan Xp compatibility is ready to go, while Quadro cards will be ready in the upcoming weeks.
Along with providing the Titan Xp and Quadro support for external graphics solutions, Nvidia is also releasing the GeForce Driver 385.12. The 385.12 driver is a new driver for prosumers leveraging Autodesk Maya and Adobe creative suite. According to Nvidia, the new driver delivers up to 3x more performance in Maya.