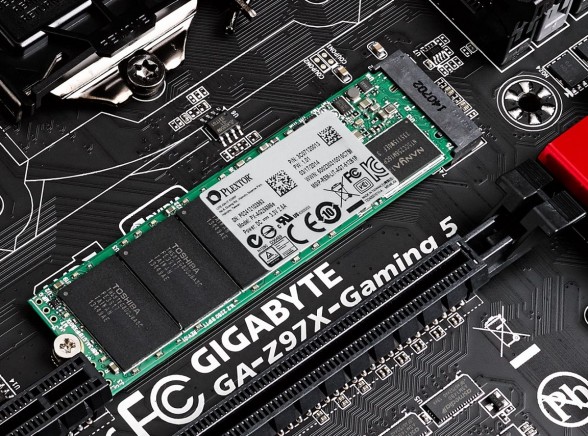 Earlier this year, we reviewed the Plextor M6e HHHL PCIe SSD and at the time one of my biggest complaints was the fact that it had to be used with the included M.2 to PCIe x2 adapter. While it is possible to remove the drive from the adapter and use it with any M.2 slot wired for PCIe, this voids Plextor's fantastic 5 year warranty, which obviously isn't ideal.
With many of the latest Z97 motherboards and latest notebooks now natively supporting M.2 form factor SSDs, it seems like Plextor has decided to offer their M6e in a SSD only option allowing users to purchase the M6e without the adapter and still retain the full 5 year Plextor warranty. The Plextor M6e M.2 as it'll be called will be available starting this month in capacities of 128GB, 256GB, and 512GB.
"With the launch of the M6e M.2 PCIe we are expanding on the unprecedented success of the existing M6e HHHL PCIe. Now users of the fastest gaming notebooks and high power workstations will get access to the incredible performance of the M6e, and gain the benefits that only an ultra-fast, highly optimized Plextor M6e SSD can offer," said Senior Sales Manager, Lear Wu.
In addition to the M6e, Plextor will also be selling SATA based M.2 SSDs, the M6G 2280, M6G 2260, and M6G 2242 with the model numbers corresponding to the dimensions of the SSD (M6G 2280 = 80mm long x 22mm wide).
Source: Plextor