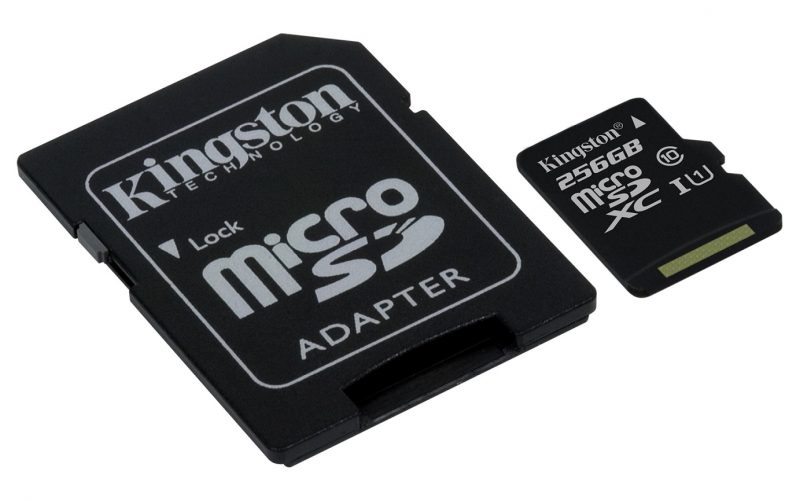 With the ever expanding storage requirements of smartphones, cameras, and other mobile devices, the need for microSD storage capacity has been growing at an exponential rate prompting companies to offer ever increasing capacities of their memory cards.
Case in point is Kingston's latest microSDXC memory card which now offers storage capacity up to 256GB. Previously, the Kingston microSDXC memory cards were only available in capacities of 16GB, 32GB, 64GB, and 128GB.
"We are excited to ship our new higher capacity 256GB microSDXC card for consumers who need more storage for photos, videos and other data," said Annette Chan, Flash memory business manager, Kingston. "As image quality and 4K content continues to rise, we strive to push storage densities higher to match our customers' needs for larger capacity and stable products."
According to the announcement, the 256GB Kingston microSDXC memory card will be rated at up to 45MB/s reads and will perform in accordance with Class 10, UHS-I performance specifications of 10MB/s minimum transfer rates. As expected, it'll also be backed by Kingston's lifetime warranty in case any issues arise.
The 256GB Kingston microSDXC Class 10 UHS-I memory card will initially be available for sale at Microsoft stores and will roll out to additional outlets later this year. It'll be available in both standalone form or with a microSD to SD card adapter. Pricing is currently unavailable at this time.