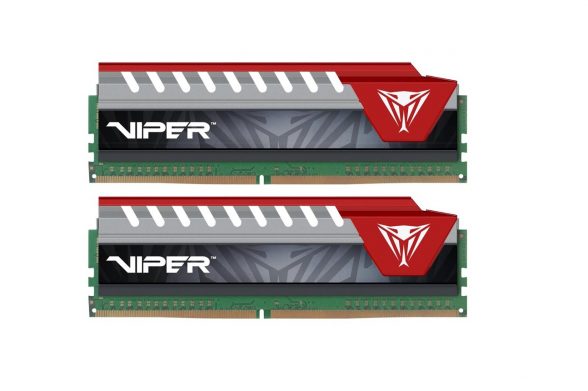 Need a bit more speed in your memory? Sure you do and Patriot has the solution for you. Available beginning August 3, Patriot will offer the Viper 4 and Viper Elite 16GB (2x8GB) dual channel DDR4 memory kits at frequencies up to 3,733MHz.
According to Patriot, the new Viper 4 and Viper Elite 3,733MHz kits will be spec'd with timings of 17-19-19-39 and will be rated for 1.35v. The memory kits will be hand tested, are validated for full system compatibility, and will be backed by Patriot's lifetime warranty.
The Patriot Viper 4 and Viper Elite 2,800MHz kits is expected to MSRP starting at $159.99. More information can be found at Patriot's website here.