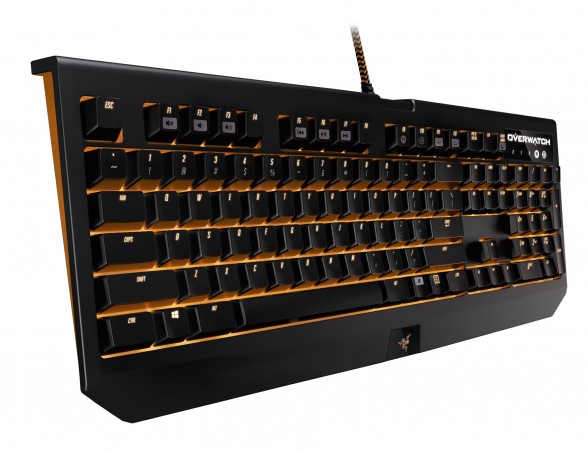 Razer never lags behind in gaming aesthetics. With the recent launch of Blizzard's Overwatch, Razer has applied the game's signature black and yellow color scheme some of its most popular peripherals.
Razer and Overwatch fans would be glad to know that the Overwatch theme has been applied to the Blackwidow Chroma gaming keyboard, the DeathAdder gaming mouse, and the Goliath Extended gaming mousepad. Not only did the products receive a new paint job, Razer also paired them with a customized lighting effect through the Razer Chroma lighting engine.
Razer has also designed a new headset entirely around the new theme called the Razer ManO'War Tournament Edition gaming headset. This wired analog gaming headset features 50mm Neodymium drivers, massive 60mm earcups, and a pull-out microphone.
All the new gear with the exception of the ManO'War gaming headset is available now through the Razer Store and Blizzard's Gear Store. The ManO'War gaming headset is available for pre-order for $109.99 and will ship in June in the US.
The newly themed peripherals come at a slight premium over the originals. The Overwatch Blackwidow Chroma retails for $179.99, the Overwatch Deathadder Chroma goes for $79.99, and the Overwatch Goliath Extended mousepad asks for $34.99.
For more information regarding the new products, head on over to Razer's product page.