Crucial Launches 16GB Ballistix Sport LT DDR4-2400 SODIMMs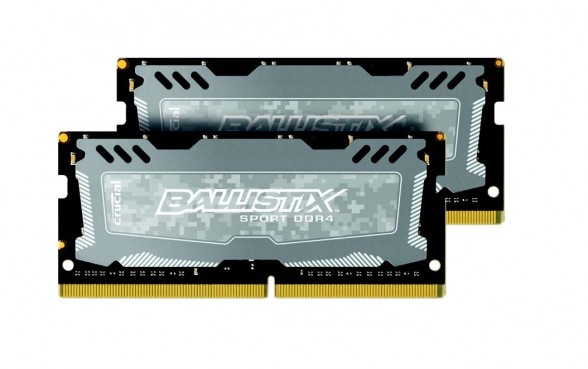 Adding to their expanding line of DDR4 products, Crucial recently announced the availability of their Ballistix Sport LT DDR4 SODIMM designed for gaming laptops and small form factor systems. Available individually in capacities of 4GB, 8GB, and 16GB, or in kits of 8GB (2x4GB), 16GB (2x8GB), and 32GB (2x16GB), the new Ballistix Sport LT DDR4 is capable of transfer rates up to 2,400 MT/s. The kits also come with black PCBs and a slick digital camo heatsink design to ensure all your friends know you have extra tactical memory.
Those interested in the Ballistix Sport LT DDR4 SODIMMs can purchase the memory on the Crucial website here. Pricing starts at $21.99 for a 4GB DIMM to $179.99 for a 32GB (2x16GB) kit.