Thanks to a database entry on Zauba, the folks at WCCFTech have found possible new information regarding NVIDIA's mainstream targeted GTX 1060 graphics card. The entry details a graphics card based on the Pascal GP106 GPU core, which is also thought to power NVIDIA's Drive PX2. The listing states that the card will feature a 256-bit memory bus, which would double that of the GTX 1060's predecessor, the GTX 960.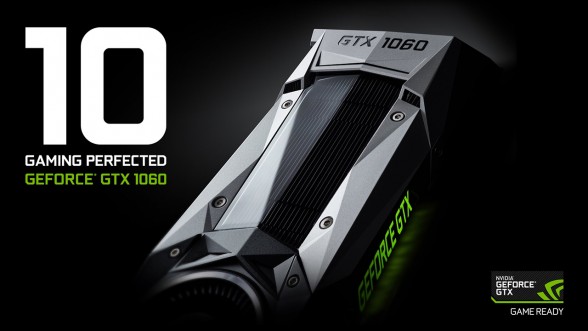 While there's not much more information that can be gathered from this, it is definitely interesting, if the GTX 1060 does indeed feature a 256-bit memory bus, then you can likely expect a huge increase in performance compared to its predecessor from that improvement, and the architectural improvements from Pascal alone. Not to mention the smaller 16nm finFET manufacturing process that would improve the efficiency of the card to the point that it may not even require an external power connector. All of that along with the reduced pricing compared to the GTX 1080 and 1070, would make the GTX 1060 a very attractive card to the vast majority of gamers.
Of course, this should all be taken with a grain of salt. While I'm sure we'll no doubt have much more solid information regarding the GTX 1060 in the coming weeks, NVIDIA has yet to release their flagship GTX 1080 and the slightly less powerful GTX 1070 which are to be released on May 27th and June 10th, respectively.
Source: WCCFTech