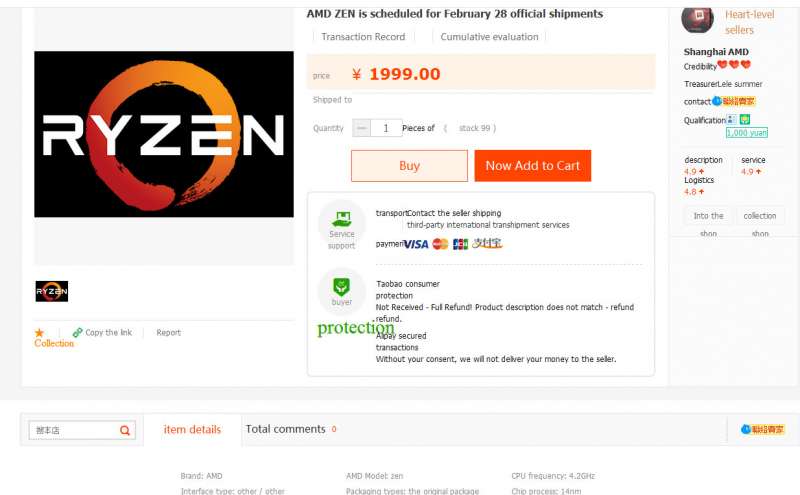 According to a recent article on TechPowerUp, AMD's highly anticipated Ryzen CPUs may officially launch on February 28 thanks to a TaoBao pre-order page that may have accidentally been put up.
The page in question, which has now been taken down, was from a retailer on TaoBao called "AMD Shanghai", which listed the a 4.2GHz AMD Ryzen CPU for 1999.00 CNY which is around just under $300 USD. No additional information was specified.
Previously, the highest AMD Ryzen CPU clockspeed that was confirmed is 3.6GHz base and 3.9GHz boost, so if the clockspeeds are correct, it seems like AMD may have made some tweaks to the boost clocks. This may explain why AMD has been silent so far when it comes to outing an official SKU and specifications list. That said, like all other leaks this one should be taken with a grain of salt and leaves us with more question than answers. What do you think? Let us know in the comments below!
Source: TechPowerUp