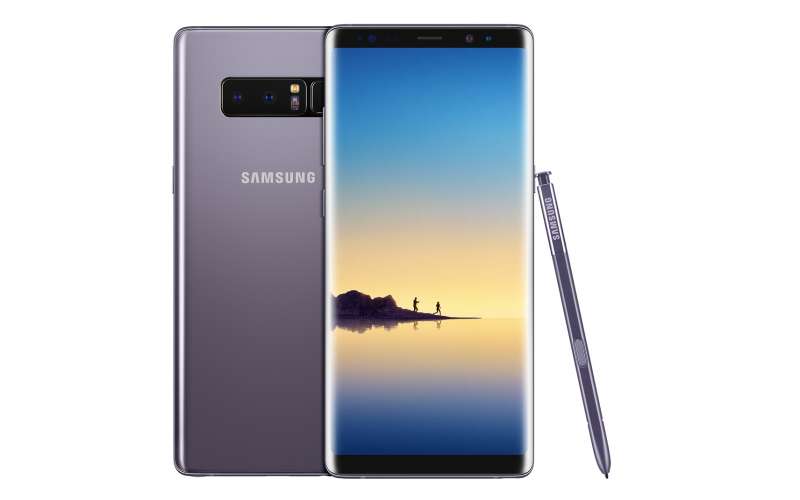 Samsung recently launched their highly anticipated smartphone, the Samsung Galaxy Note 8, at their Unpacked event recently held in New York City.
The Samsung Galaxy Note 8 is marks Samsung's first return to the Galaxy Note series after the massive failure of the Galaxy Note 7, a smartphone that was plagued with battery issues resulting in Samsung completely pulling the smartphone only a few months after its initial introduction.
https://www.youtube.com/watch?v=RKYjdTiMkXM
As expected, the Samsung Galaxy Note 8 is packed with some of the latest features available to modern smartphones including its hallmark feature, the 6.3-inch 2960×1440 resolution Super AMOLED "Infinity Display" along with the S-Pen featuring 4,096 levels of pressure sensitivity. The new smartphone also features the Qualcomm Snapdragon 835 SoC (US Models) or Samsung Exynos 8895, both of which are manufactured on a 10nm process, 6GB of RAM, up to 256GB of onboard storage (64GB for the US), microSD card support, Bixby voice assistant, IP68 water resistance, wireless charging and a 3,300mAh battery. Note the new battery in the Note 8 is smaller than the 3,500mAh battery in the Note 7, but the choice was likely made to prevent any chance of battery failures.
New for the Note 8 is also a dual camera 12MP camera array with one outfitted with a wide angle lens and the other a 2x telephoto zoom lens. Similar to the iPhone, the Note 8 will also have the ability to use both cameras to create depth of field effects where the subject is in focus, but the background is out of focus.
The Samsung Galaxy Note 8 will be available beginning September 15. Pre-orders are expected to begin tomorrow.