Today, CYRORIG the PC cooling company submitted their first entries into the highly competitive computer case market, revealing two new mini-ITX chassis, which bear some fairly unique design aspects.
CRYORIG UNVEILS 'OLA' and 'TAKU' ITX PC CASES
The first of the new cases, dubbed "OLA" features a very Mac Pro-like cylindrical design.  CRYORIG says the OLA is "designed to blend-in with your living room" meaning this chassis is being targeted at living room gamers, and the HTPC markets.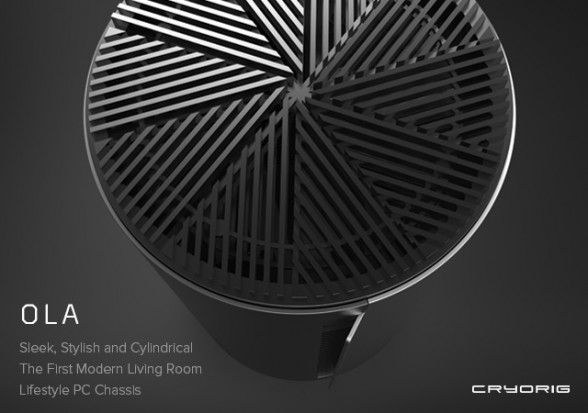 What's most interesting about this is it is compatible with standard off-the-shelf PC components, including NVIDIA's brand new GTX 1080 graphics card. There's no doubt in my mind, if this chassis is able to cool down high-end components, it'll be the absolute best living room gaming case on the market, based on aesthetics alone.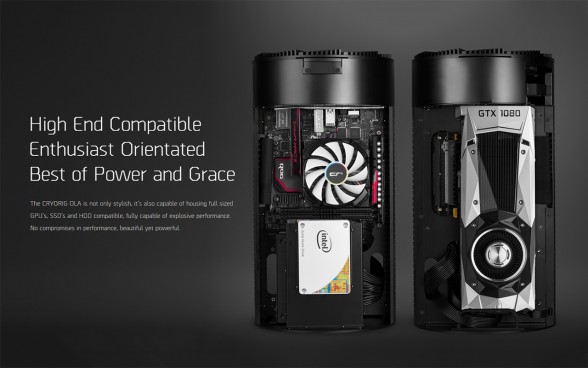 The second case is decidedly less interesting, but still pretty cool. It is called the "TAKU" and it is aimed at saving precious desk space.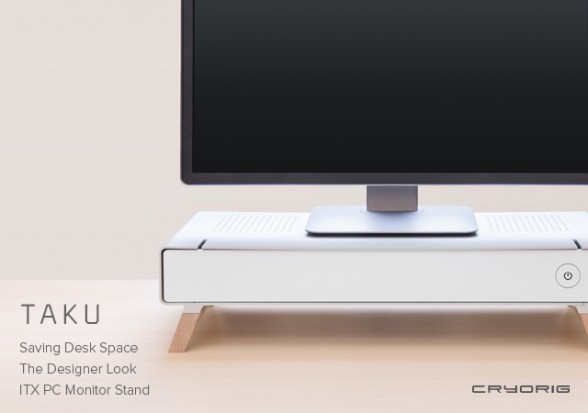 It features a simple aluminum frame, with an elegant industrial design. The trick here, is that the front panel slides out to reveal the internal components which are spaced out pretty nicely, which should allow for fairly decent cooling.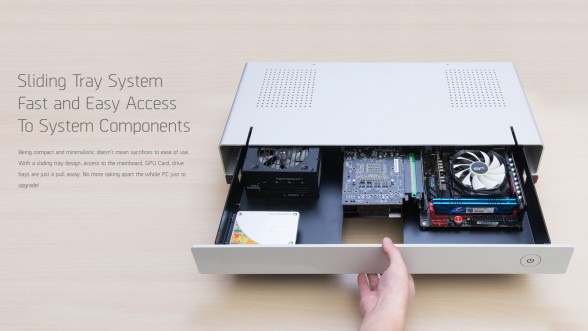 Both chassis are currently a work in progress with targeted release dates between late 2016 and early 2017. CRYRORIG will have functioning demos on display at Computex 2016.
Source: CRYORIG