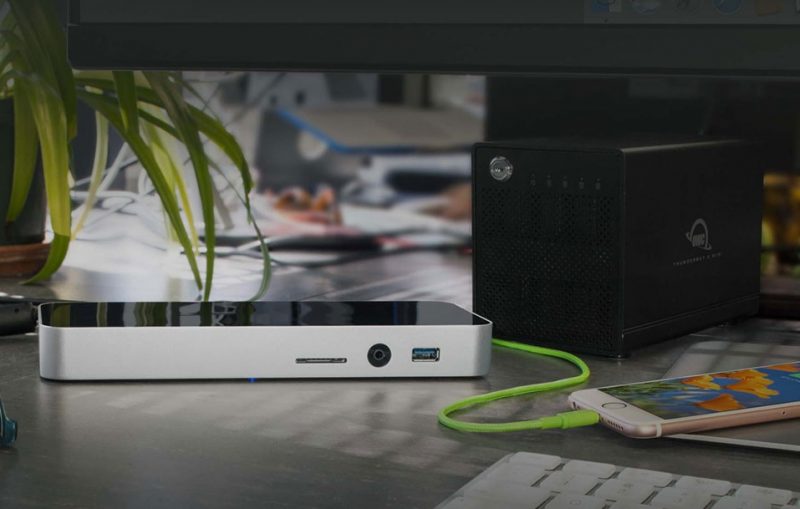 When Apple launched their new MacBook Pros last week, many were disappointed by the fact that the new systems required a slew of new adapters as the new MacBook Pro now "courageously" only features USB Type-C ports. As most devices currently don't use USB Type-C, this could require another hundred bucks worth of adapters.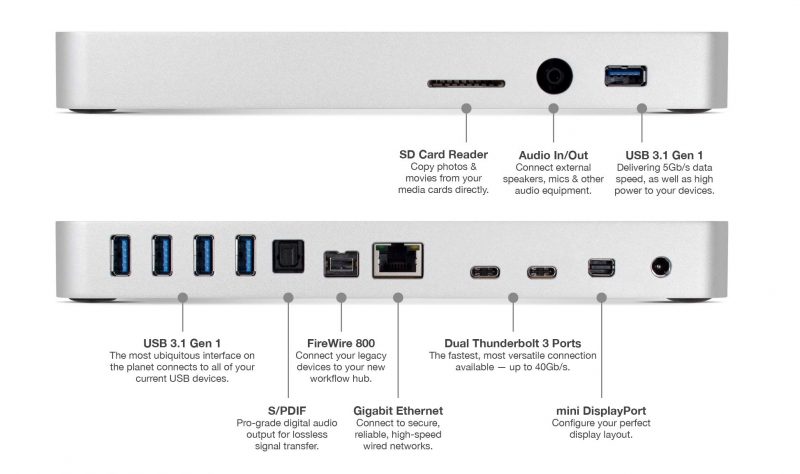 One solution to this issue is OWC's new 13-Port Thunderbolt 3 Dock which will allow a single USB Type-C port on the MacBook Pro to connect to a variety of devices and connectors. Among the ports included is USB 3.1 (Type-A), S/PDIF, FireWire 800, Gigabit ethernet, Thunderbolt 3, mini-DisplayPort, SD Card Reader, and 3.5mm audio in/out.
The OWC 13-Port Thunderbolt 3 Dock will retail for $299.95, but OWC will offer a pre-order special of $279.00. Those interested in pre-ordering the OWC 13-Port Thunderbolt 3 Dock can do so at the OWC website here.