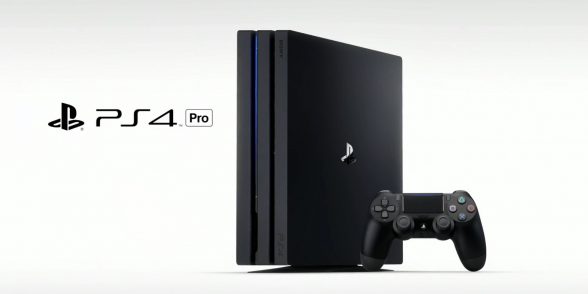 While all the attention has been focused on Apple with their new iPhone 7 and 7 Plus launch, Sony also held their Playstation Meeting 2016 today announcing a new slimmer, lighter Playstation 4 and the new Playstation 4 Pro.
The new Playstation 4 receives no additional features, but is now 30% smaller, 16% lighter, and is 28% more power efficient than the original Playstation 4 despite delivering the same performance.
In addition to the new Playstation 4, Sony also announced the Playstation 4 Pro. The new console isn't a replacement for the Playstation 4, but rather a more premium model designed for those who want to play their games at better quality in 1080p, on their new 4K TV, or on Playstation VR. As it stands now, the Playstation 4 is only capable of outputting at 1080p while the Playstation 4 Pro is capable of outputting at resolutions up to 4K. While the Playstation 4 Pro will be capable of outputting at higher resolutions, keep in mind that not all games will support native 4K rendering and many may just be upscaled. A number of Playstation 4 game developers however are modifying their games to support 4K.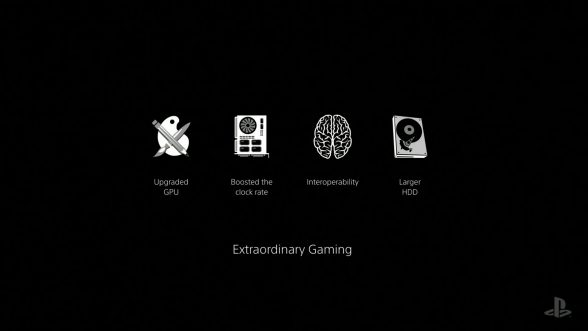 Powering the Playstation 4 Pro is a new SoC from AMD. The CPU portion of the SoC will be similar to the original Playstation 4, so it'll get a slightly higher clocked 8-core processor featuring the Jaguar architecture. The GPU portion on the other hand will be based on AMD's new Polaris GPU architecture and will features double the shaders of the original Playstation 4. The SoC will also feature 8GB of GDDR5 memory. Sony will also include a 1TB HDD for the Playstation 4 Pro.
In addition, Sony announced that all Playstation 4's will also soon receive a firmware update which will give them HDR, or High Dynamic Range, technology.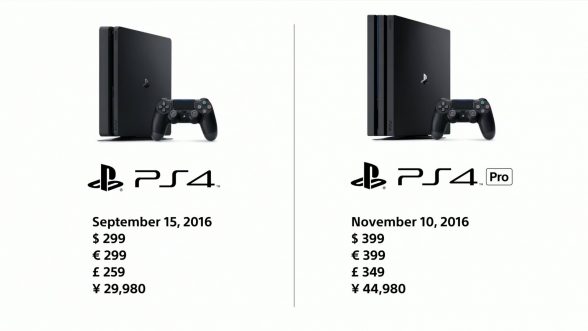 The new Playstation 4 will be available on September 15, 2016 for $299.99. The Playstation 4 Pro will be available on November 10, 2016 for $399.
https://www.youtube.com/watch?v=11XjMplfTd4