At Computex 2016, EVGA has shown off a number of new custom GTX 1080 graphics cards, including their top of the line Classified and Hybrid models. They also introduced their all-new Power Link PCIe power adapter, and custom EVGA HB SLI bridges.
EVGA Shows off GTX 1080 Classified and Hybrid GPUs 2016
GTX 1080 Classified
Starting with the air-cooled monster of a card, the GTX 1080 Classified is EVGA's top of the line, flagship GTX 1080 model which features superior overclocking abilities thanks to dual 8-pin power connectors, and a custom PCB with a 14+3 power phase design, and three BIOs chips.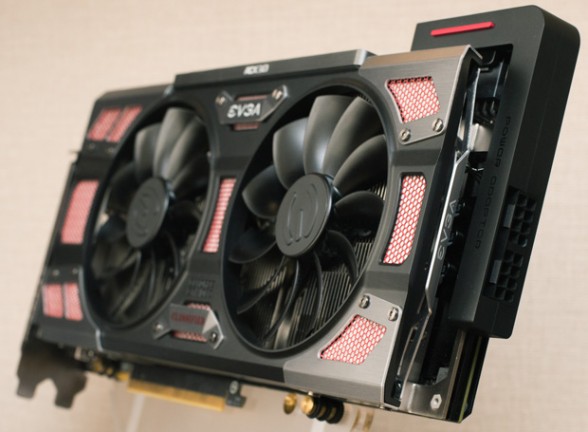 The overall aesthetic of the card is very similar to the FTW and SC models we covered recently, except this time with red accents. You'll also see the optional EVGA Power Link adapter, which allows you to plug in cables at the front edge of the card, for cleaner cable management.
Around the back of the card we'll find the sexy black and red, premium backplate.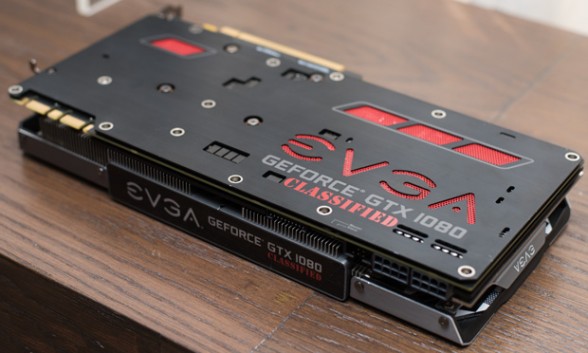 GTX 1080 HYBRID
For those of you who want the absolutely coolest temperatures you can get, EVGA's got you  covered here as well with the GTX 1080 Hybrid featuring all-in-one liquid cooling. While not much else is known about the card, reports indicate that it will feature the same PCB design as the FTW edition.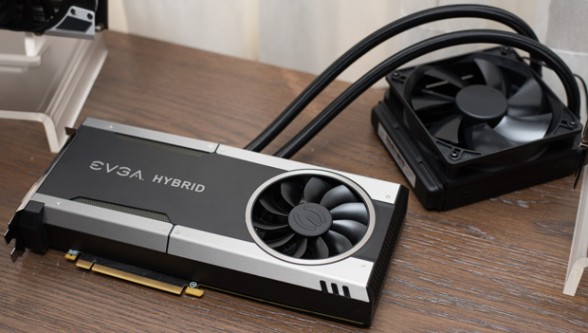 EVGA HB SLI Bridge
If you're not a fan of NVIDIA's new HB SLI Bridge design or you'd prefer something that matches your new EVGA cards a bit better, but still want the extra performance the new HB SLI bridges offer, EVGA has you covered here as well. They now offer their own version of the high-bandwidth SLI bridges which include adjustable Red, Green, Blue or White LEDs.
Source: TechReport