Warning
: Undefined array key "width" in
/var/www/vhosts/custompcreview.com/public_html/wp-includes/media.php
on line
1381
Warning
: Undefined array key "width" in
/var/www/vhosts/custompcreview.com/public_html/wp-includes/media.php
on line
1386
Warning
: Undefined array key "height" in
/var/www/vhosts/custompcreview.com/public_html/wp-includes/media.php
on line
1386
Warning
: Undefined array key "width" in
/var/www/vhosts/custompcreview.com/public_html/wp-includes/media.php
on line
1381
Warning
: Undefined array key "width" in
/var/www/vhosts/custompcreview.com/public_html/wp-includes/media.php
on line
1386
Warning
: Undefined array key "height" in
/var/www/vhosts/custompcreview.com/public_html/wp-includes/media.php
on line
1386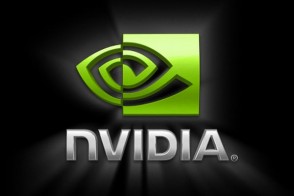 Remember all those rumors on Nvidia's upcoming GeForce GTX 660 Ti, 550, and 550 Ti we compiled yesterday? Well, it seems like they were all spot on as review site TweakTown decided to confirm the leaks by leaking their own review of the GeForce GTX 660 Ti 2GB well ahead of Nvidia's official launch… and, my oh my is it a mid range performance juggernaut.
Without getting into too many details, the GTX 660 Ti's performance is nothing short of stunning. In most benchmarks under the 2560×1600 resolution, the GTX 660 Ti is capable of pushing out performance nearly equal to its bigger brother, the GTX 670 and is able to easily outperform its competition, the AMD Radeon HD 7800 series graphics cards, by quite a significant margin. Additionally at under 2560×1600, it's also able to outperform AMD's higher end Radeon HD 7950 in many cases as well, which is very impressive for a card designed around the $200-$300 price point.
Of course, this level of performance isn't much of a surprise. The specifications of the GTX 660 Ti is identical to the rumored specifications coming in with 1344 CUDA cores, 24 ROPs, 2GB of GDDR5 on a 192 bit memory interface, a 915MHz base / 980MHz boost core clock, and a 6008 MHz memory clock. This is nearly identical to the GTX 670, which aside from the larger 256 bit memory interface features identical specifications.
| | GeForce GTX 660 Ti | GeForce GTX 670 |
| --- | --- | --- |
| GPU | GK104 | GK104 |
| Core/Boost Clock | 915MHz/980MHz | 915MHz/980MHz |
| Memory Clock | 6008MHz | 6008MHz |
| CUDA Cores | 1344 | 1344 |
| Memory | 2GB GDDR5 | 2GB GDDR5 |
| Memory Bus | 192-bit | 256-bit |
Interested? Hit the jump below for the full review.
Source: TweakTown