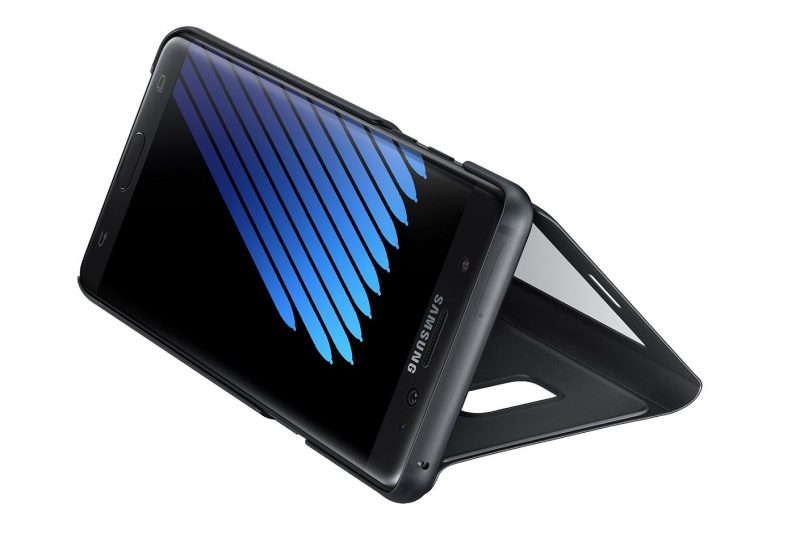 Just returned your beloved Samsung Galaxy Note 7? Wondering what to do with those all accessories you blew over $100 on?
Well, if you purchased it from Amazon, return it! According to a recent post on Reddit, Amazon is accepting returns on Samsung Galaxy Note 7 accessories even if they were purchased outside the 30 day return window. According to the Redditor, Amazon is treating Galaxy Note 7 accessories as special cases. Obviously.
I just got off a chat with support for amazon requesting a refund on the wireless charger dock and case I bought for my note 7. I bought them back a week before the phone initially launched and they were both well outside the 30 day return window but it seems like they're treating this as a special scenario and sent me return labels for those 2 items. Would have otherwise been about $90 bucks down the drain.
To initiate a return, head over to Amazon's Returns & Replacements page here. Interestingly enough, Amazon still hasn't pulled the Galaxy Note 7 accessories from their online store, so hopefully nobody ordered a case for a recently exchanged Note 7 that they thought was "safe". Then again, it'd be quite interesting to see if a mil-spec phone case will provide any protection against an exploding phone. For science, of course.
**Update 10/14/2016**
It looks like refunds on Galaxy Note 7 accessories may not be an official Amazon policy, but rather done on an individual basis. According to Google+ user Roberto Andrade Jr.:
I just got off the phone with Amazon Customer Support, and was told the same thing. She said, "Yes, we've seen all the media about Amazon giving refunds for Note 7 accessories. We don't know who is perpetuating that, but that's not the case." :(
As such, your mileage may vary on this one.
Source: Reddit