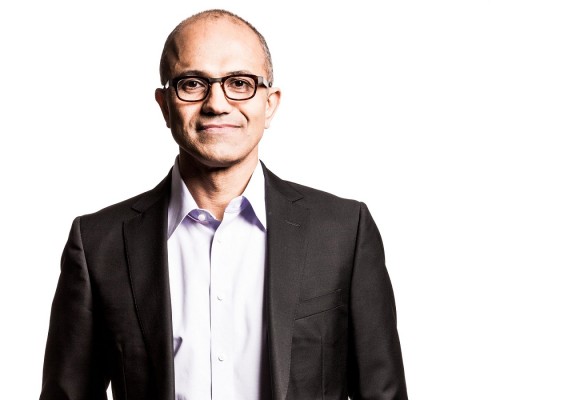 After current Microsoft CEO, Steve Ballmer, announced his retirement plans last year and Microsoft's months of searching for the replacement, Microsoft has recently announced that their search for a new CEO is now over. Effective immediately, Satya Nadella, will now be the third CEO of Microsoft following the early retirement of CEO Steve Ballmer.
Satya Nadella, previously the VP of Microsoft's Cloud and Enterprise group, is one of the few in-house candidates Microsoft considered for their search for a new CEO. Other candidates include Nokia CEO, Stephen Elop, and Ford CEO, Alan Mulally. Despite the fact that many investors were expecting Microsoft to bring in a new CEO from the outside the company, Microsoft's board ultimately decided that they wanted a CEO who could hit the ground running rather than have to spend time figuring things out. 
http://www.youtube.com/watch?v=T8JwNZBJ_wI
Satya Nadella, an engineer by trade, has been with Microsoft for 22 years and have worked on various different projects within Microsoft from Windows NT all the way to Microsoft Azure. While he hasn't been in the public spotlight much in his years at Microsoft, his major contributions include driving many of Microsoft's enterprise and cloud businesses such as Live, Microsoft Office 365, Xbox Live, etc. to rival those of other top cloud companies such as Amazon, Google, HP, IBM, etc.
While Nadella has had plenty of experience in the cloud and enterprise space, his resume is limited when it comes to the consumer space. A large part of Microsoft's businesses include the OS, Xbox, Surface, Nokia, and various other divisions which are very consumer oriented. Unfortunately, it's impossible to see where Nadella plans to take those divisions or if he's more interested in steering Microsoft in a more enterprise oriented focus instead.
In an internal e-mail sent out to Microsoft employees, CEO Satya Nadella, gives us the impression of a humble and highly intellectual individual, with learning as one of his top themes. He seems to be most focused on using innovation to driving the future of Microsoft, rather than focus on business, financials and earnings.
Given that this is what made Microsoft the great company that it is in the first place, it seems like Microsoft, as former CEO Steve Ballmer puts it, "…is in good hands…"
Source: Microsoft