Post-Toshiba OCZ SSD Warranties Confirmed, PSU Warranties Still Unclear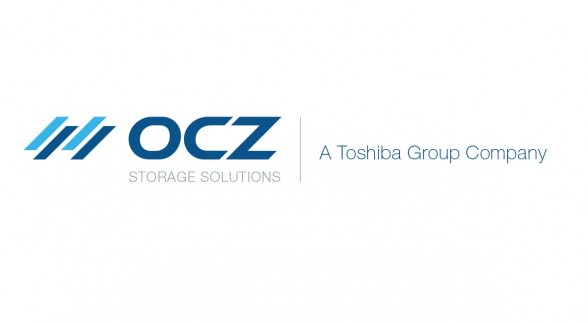 After OCZ's bankruptcy back in late November 2013 followed by Toshiba's acquisition of OCZ's assets two months later, one of the biggest questions for OCZ consumers is "What happens to the warranty on my pre-Toshiba OCZ SSD?"
While our contacts at OCZ have assured us that the warranties pre-acquisition will be honored, the discussion never went into much detail such as the warranty length or what products would be covered. For those who still have lingering questions, OCZ has recently updated their warranty page with a concrete answer as to what you can expect from OCZ should your pre-Toshiba OCZ SSD fail.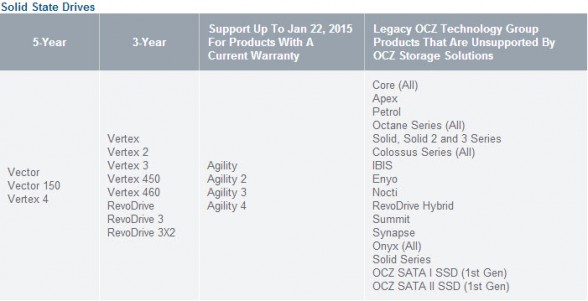 According to the OCZ warranty page, OCZ Storage Solutions appears to only be honoring warranties on their most popular mainstream and enthusiast SSDs. The Vector, Vector 150, and the Vertex 4 SSDs will all retain their full 5 year warranty while the entire range of Vertex and RevoDrive SSDs (excluding the Revodrive Hybrid) will retain their full 3 year warranty. OCZ's mainstream Agility SSDs will also be supported until January 22, 2015.
OCZ/Toshiba has yet to make an announcement regarding plans for warranties on OCZ power supplies or what'll happen to that division in general however, Kristian Vatto over at AnandTech recently reported that Toshiba has found a buyer for OCZ's power supply division and is expected to make an announcement within the next two weeks. At the moment nobody really knows if the future buyer is planning on honoring those warranties (or even keeping the OCZ name), but if you've got plans on purchasing an OCZ power supply, I'd recommend you to hold off… for now.