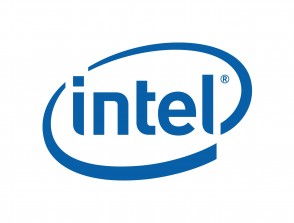 Geekbench scores of to Intel's upcoming 6-core Coffee Lake family (i7-8700K, i7-8700, i5-8400) has recently been revealed in the Geekbench database.
Unlike the previous Geekbench leak, which was clearly a very early sample with not even a concrete processor name attached, the new leak now provides a clear image of the new processors complete with the processor names, codenames, etc.
Manufacturer
Intel
AMD
Model
i7-8700K
i7-8700
i5-8400
i7-7700K
R7 1700X
R7 1700
Single-Core Score
5,541
5,539
4,991
5,733
4,071
3,891
Multi-Core Score
23,996
22,249
19,799
18,800
20,988
19,883
Core Count
6 Cores / 12 Threads
6 Cores / 12 Threads
6 Cores / 6 Threads
4 Cores / 8 Threads
8 Cores / 16 Threads
8 Cores / 16 Threads
Tested Clock
3.7GHz Base / 4.2GHz Turbo
3.2GHz Base / ?? Boost
2.8GHz Base / 4.8GHz Boost
4.2GHz Base / 4.5 GHz Boost
3.4GHz Base / 4.8 GHz Turbo
3.0GHz Base / 3.7 GHz Turbo
Everyone's eager to get a glimpse of the performance of the upcoming Core i5 and i7 series of Intel CPUs with the increased core counts. Taking a look at the numbers, the leaked Geekbench numbers show that the 6-core Coffee Lake series outperform AMD's Ryzen R7 1700X and 1700 in single-core performance and even leads the fight in multi-core performance.
Looking at the numbers, Intel appears to be clearly ready to re-gain its title as the performance champ. What's impressive here is that despite increasing the core count from four to six, Intel was able to largely maintain the clock speed of the four core parts while capping the TDP at 95W. Coffee Lake will be using the the improved 14nm++ FinFET, and according to Intel, there are a lot of optimizations under the hood. That said, keep in mind TDP isn't a metric of the CPU's power consumption. Actual power consumption and temperatures can easily exceed the rated TDP.
Intel's expected to release Coffee Lake early next year. Pricing is still a mystery at this time.
Source: Geekbench