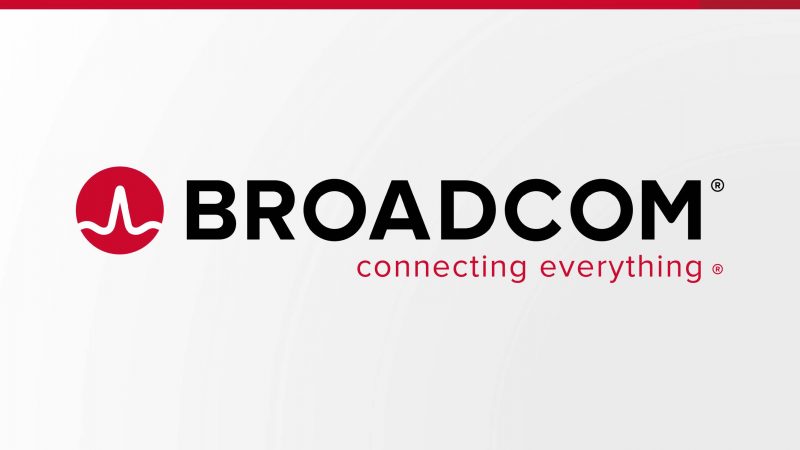 In yet another major IT acquisition this year, Broadcom recently announced the acquisition of enterprise networking equipment firm, Brocade Communications Systems, Inc. for a whopping $5.9 Billion.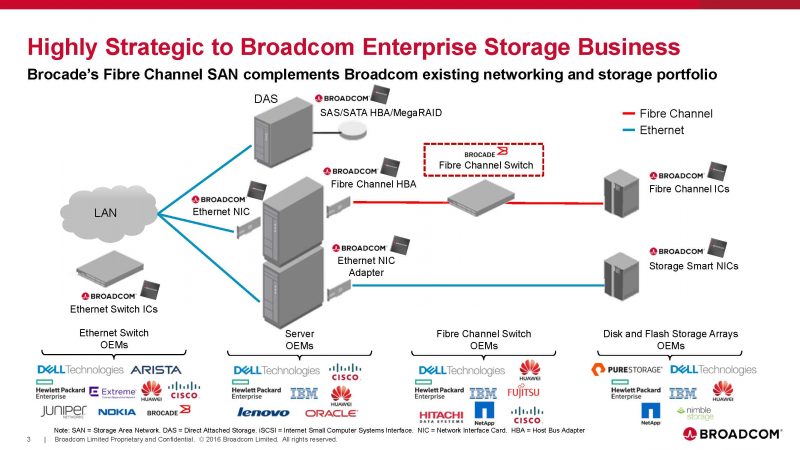 Broadcom's main interest in Brocade is Brocade's portfolio of Fibre Channel Switch technology which is necessary for high speed connectivity between enterprise server and storage systems. This was previously a missing link for Broadcom who already produce HBAs for servers and the Fibre Channel ICs for enterprise storage products.
"This strategic acquisition enhances Broadcom's position as one of the leading providers of enterprise storage connectivity solutions to OEM customers," stated Hock Tan, President and Chief Executive Officer of Broadcom. "With deep expertise in mission-critical storage networking, Brocade increases our ability to address the evolving needs of our OEM customers.
Although Brocade is more commonly known for their lineup of IP networking gear, Broadcom plans to sell off Brocade's IP networking business to prevent competing with current partners such as Cisco and Juniper.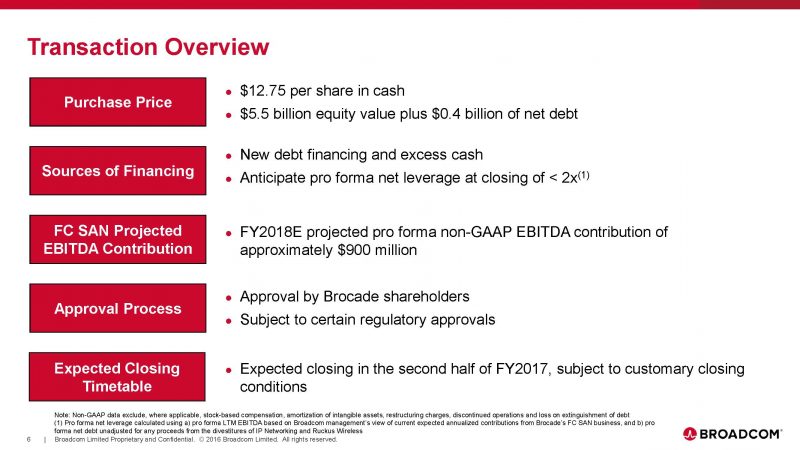 According to the announcement, the acquisition is expected to close 2H FY2017 and will be financed by cash and debt. Broadcom will offer Brocade $12.75 per share in cash which represents a 47% premium on Brocade's closing share price on Friday. Broadcom shares are up 2.23% and Brocade shares are up 9.61% at closing representing investor confidence in the deal.
Source: Broadcom