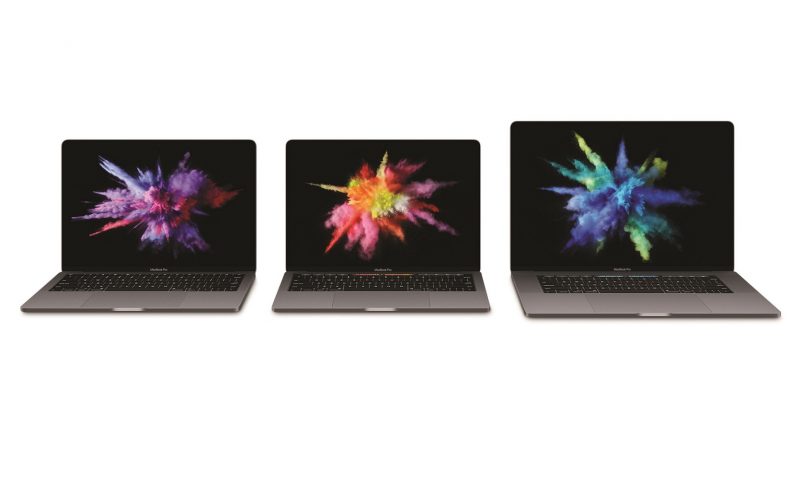 As the new base 13″ MacBook Pro without the touch bar has been shipping for several days, benchmarks of the new system has been popping up online and at least when it comes to CPU performance, it looks like it's not much of an upgrade.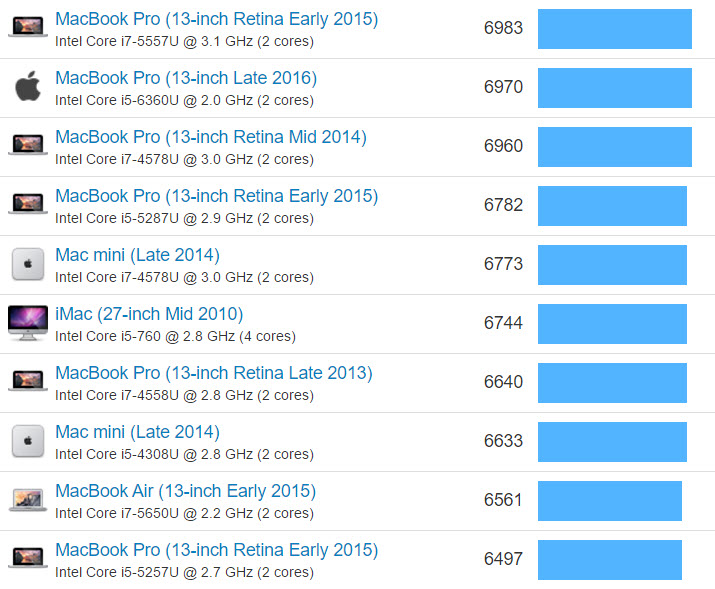 Comparing benchmarks of the new base 13″ MacBook Pro against older 13″ MacBook Pros, we can see that the new base 13″ MacBook Pro scores just 6970 points in GeekBench 4 compared to the early 2015 13″ MacBook Pro which scored between 6497 and 6983 points. As such, CPU performance on the new 13″ MacBook Pro will unfortunately be about the same as last year's model.
However, despite only being able to reach the same levels of performance, one important distinction is that the processors on the new 13″ base MacBook Pro are significantly more power efficient. The Intel Core i5-6360U used in the new base 13″ MacBook Pro has a TDP of just 15W which is configurable down to 9.5W which is about twice as power efficient as the Intel Core i5-5257U or its higher binned variants which have TDP ratings of 28W configurable down to 23W. This of course has resulted in the ability for Apple make their MacBook Pros even thinner by significantly cutting the size of the battery.
What do you think? Is the poor performance of the MacBook Pro a dealbreaker? Let us know in the comments below!
Source: GeekBench