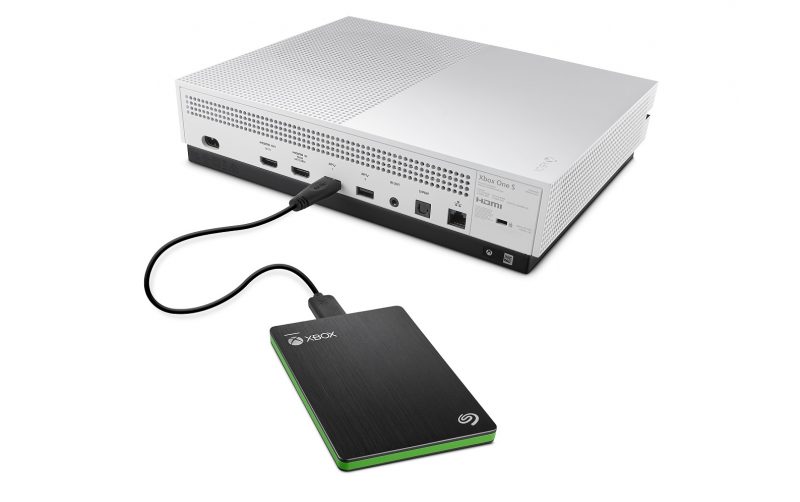 With ever increasing game install sizes, those who own large game libraries on their Xbox One increasingly find themselves lacking the storage space to install new games. One quick way to fix that issue is by using an external hard drive such as Seagate's Game Drive. Another issue with the Xbox One is that games often load slowly as Microsoft has decided to equip them with traditional hard drives (HDDs) rather than newer and faster solid state drives (SSDs). However, Seagate is hoping to change that with their new Game Drive for Xbox SSD.
Designed with the Xbox theme in mind, the Game Drive for Xbox SSD is an external SSD which will give Xbox One gamers not only additional storage for their games, but also access to the performance benefits of a SSD resulting in shorter game load times, shorter level load times, and faster game installs. Seagate will offer the drive in capacities of 512GB, which Seagate claims will allow gamers to store approximately 15 games and their downloadable content.
The Seagate Game Drive for Xbox SSD will retail for $199.99 and will be available in November.