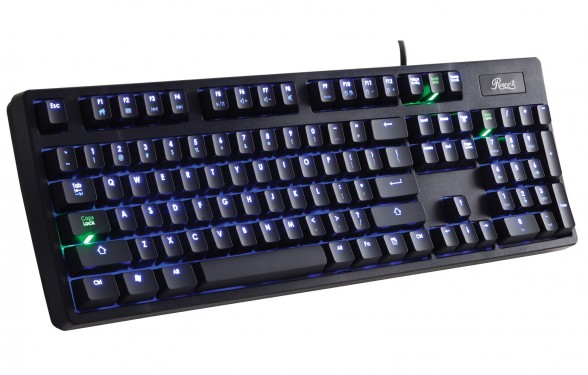 Press Release
The Long Wait is Finally Over
Rosewill® Releases Illuminated Mechanical Gaming Keyboard RK-9100 Series
The world's leading hardware solution provider, Rosewill® announced their newest member of the family to the best-selling Rosewill® RK-9000 mechanical keyboard series; making its world debut is the new Illuminated RK-9100 series mechanical keyboards. You can now type away for hours in the dark while keeping your swagger.
The current RK-9000 series has 4 models which feature the Cherry MX Blue (RK-9000), Brown (RK-9000BR), Black (RK-9000BL), Red (RK-9000RE) Switches and 2 limited edition Elite Ivory models include Cherry MX Blue (RK-9000I) and Brown (RK-9000BRI) switches. It has been a top-seller for Rosewill® since it launched in 2010. The brand new Illuminated RK-9100 Series will be available in 2 variations which includes Cherry MX Blue (RK-9100) and Brown (RK-9100BR) switches.  With the new series of RK-9100, Rosewill® provides more tailored options as a dream keyboard while continuing to be a best-selling mechanical keyboard.
The Rosewill® Illuminated RK-9100 Series Mechanical Keyboard with world-class Cherry MX Switch design provides the user quick gaming response while offering the added bonus of a comfortable key stroke. Also, RK-9100 is equipped with individually backlit keys and anti-ghosting function which allows pressing any 6 keys simultaneously without key-in conflict. It features three illuminated status and four brightness levels. Moreover, RK-9100 series comes with gold plated USB connector to provide a long lasting high quality connection.