Warning
: Undefined array key "width" in
/var/www/vhosts/custompcreview.com/public_html/wp-includes/media.php
on line
1381
Warning
: Undefined array key "width" in
/var/www/vhosts/custompcreview.com/public_html/wp-includes/media.php
on line
1386
Warning
: Undefined array key "height" in
/var/www/vhosts/custompcreview.com/public_html/wp-includes/media.php
on line
1386
Warning
: Undefined array key "width" in
/var/www/vhosts/custompcreview.com/public_html/wp-includes/media.php
on line
1381
Warning
: Undefined array key "width" in
/var/www/vhosts/custompcreview.com/public_html/wp-includes/media.php
on line
1386
Warning
: Undefined array key "height" in
/var/www/vhosts/custompcreview.com/public_html/wp-includes/media.php
on line
1386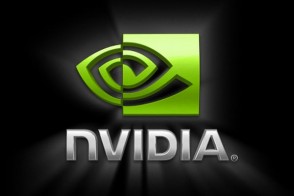 Nvidia recently released their newest GeForce Game Ready 368.81 WHQL Drivers which contain a slew of major bugfixes and enhancements for VR gamers.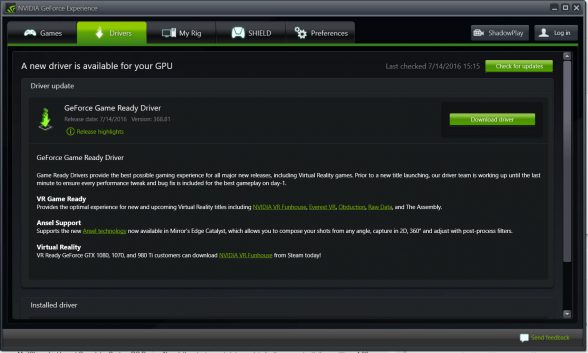 Among the problems that were identified by early VR adopters, Nvidia addressed clock speeds not reaching boost clocks in VR and the compatibility issue with the HTC Vive and DisplayPort. These issues should now be fixed with the latest update.
Further VR enhancements include optimizations for NVIDIA VR Funhouse, Everest VR, Obduction, Raw Data and The Assembly. Those with GeForce GTX 1080, 1070, and 980 Ti can now download NVIDIA VR Funhouse from Steam.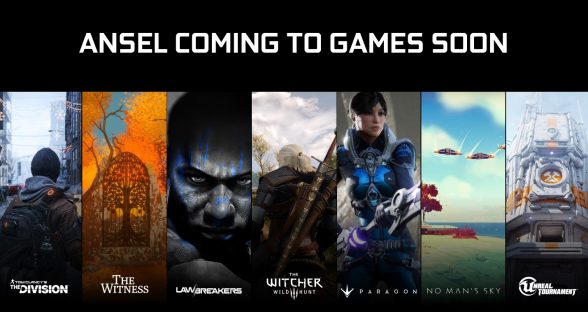 Nvidia is also bringing in Ansel support which is now available in Mirror's Edge Catalyst. Ansel is a new in-game screenshot feature which allows gamers to take screenshots at any angle, take full 360 screenshots, and adjust images with post-processing filters. Additional titles such as The Division, The Witness, Law Breakers, Witcher 3, Paragon, No Man's Sky, and Unreal Tournament are expected down the line as well.
Nvidia's GeForce Game Ready 368.81 WHQL Drivers is currently available via GeForce Experience or via Nvidia's website here.