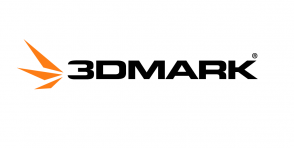 Today Futuremark is finally making available their all-new DirectX 12 benchmarking test, dubbed Time Spy. The test, which showcases past 3DMark benchmarks, including the ever so popular Firestrike test, includes a number of key features of DirectX 12 in order to test modern GPUs.
3DMark Time Spy DirectX 12 Benchmark
Here's what Futuremark has to say about the Time Spy demo.
Developed with input from AMD, Intel, Microsoft, NVIDIA, and the other members of our Benchmark Development Program, 3DMark Time Spy is one of the first DirectX 12 apps to be built "the right way" from the ground up to fully realize the performance gains that the new API offers.

DirectX 12, introduced with Windows 10, is a low-level graphics API that reduces processor overhead. With less overhead and better utilization of modern GPU hardware, a DirectX 12 game engine can draw more objects, textures and effects to the screen. How much more? Take a look at the table below that compares Time Spy with Fire Strike, a high-end DirectX 11 test.

– Futuremark
The new test includes support for new APU features such as asynchronous compute, explicit multi-adapter and multi-threading. These features make Time Spy one of the best (if not the best) DirectX 12 implementations available so far, rivaling that of Oxide's Ashes of the Singularity.
Time Spy is available as a free update for all Windows editions of 3DMark, including 3DMark Basic Edition and the Steam demo. It is available via both Steam and Futuremark's  own website.
We'll be adding Time Spy to our GPU test suite, and following this article up with some of our own test results with a number of GPUs. Stay tuned!