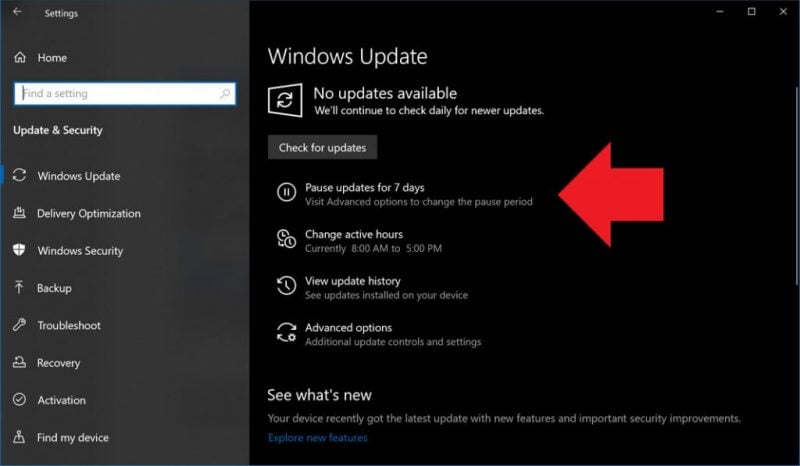 Generally speaking, always being up to date on the latest Windows patches is a pretty good thing. Updating your system will not only fix bugs and add new features, it also includes security patches that prevent hackers from having their way with your system.
While there are plenty of benefits to having the latest updates, sometimes updates do cause issues. As Microsoft doesn't have the capability of internally testing each update with billions of computers on the planet before they release it, updates sometimes causes issues which get fixed in a later update. For those who can't afford to have any issues with their systems, it's important to be able to hold off on these updates at least for a short period of time until the issues are ironed out.
While Windows 10 Enterprise users have had the option to pause automatic updates for up to 35 days, Windows 10 Home users do not have this option. However, it appears that Microsoft is making an effort to provide this highly requested feature to Windows 10 Home users.
In the latest Windows 10 Insider Preview Build (19H1), it appears that a new option is available in Windows Update to "Pause Updates for 7 Days". This setting can be accessed via Settings –> Update & Security –> Windows Update. This will allow users to wait up to seven days before automatically downloading any updates, ensuring that Microsoft is able to fix issues faced by early adopters or users can take steps to avoid a potential problem before an automatic update is rolled out to their systems.
Source: Thurrott