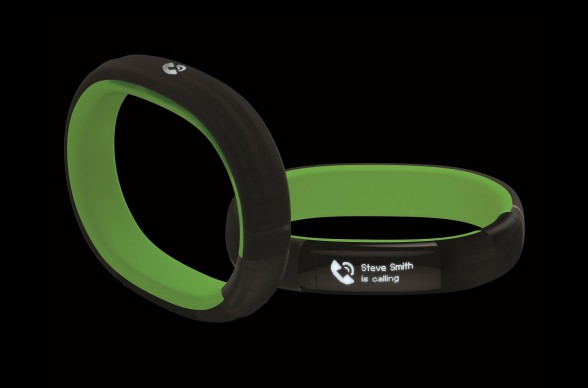 We gotta admit, one of the coolest things we saw at CES was Razer's Nabu smartband and according to a recent announcement by Razer, over 10,000 developers have already signed up to produce apps for the device within 24 hours of open enrollment.
For those who missed our CES coverage of the Razer Nabu, it's Razer's first foray into the smart wearables market and it's what Razer calls the first truly social wearable. Built on an open development platform, the Razer Nabu is designed from the ground up for three core functionalities – notifications, tracking, and social interaction. Along with the more typical functionality of notifications (e-mail alerts, texts, etc.) and tracking (steps taken, location, etc.), the Razer Nabu's unique feature is that Nabu units can communicate with each other allowing users for example, to do things like friend each other on Facebook or follow each other on Twitter with a simple handshake. Additionally, given that the Nabu is built on an open development platform, developers will have the capability of adding additional functionality to the mix.
According to Razer CEO, Min-Liang Tan, "The overwhelming demand we've received from the development community to work on applications for the Nabu more than validates our decision to make wearables a long-term focus for our business… This outpouring of support is even more gratifying, considering it comes on the heels of launching a project we've been researching for the past three-and-a-half years. With all the applications pouring in, we can't wait to see just how developers will take advantage of the open platform of the Nabu to enrich user experiences"
Developers  interested in getting in on the action will still be able to get first dibs on Razer Nabu Software Development Kits at the Razer Nabu developer's portal here. The entry fee for a Razer Nabu is $49 and developer units will begin shipping within the next few weeks to approved applicants. General worldwide launch is expected sometime between Q1 to Q2. No word on retail pricing just yet.