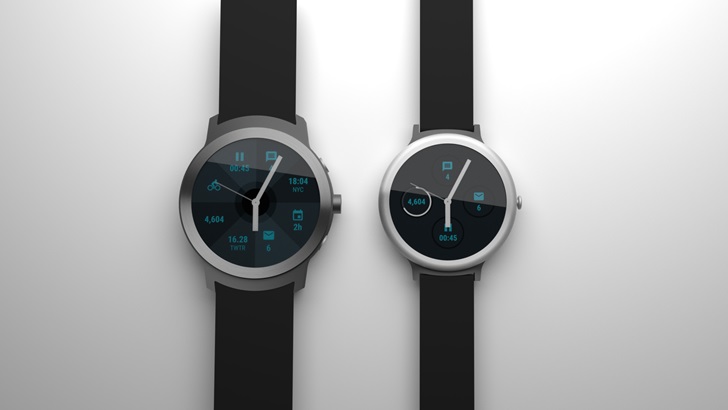 A couple weeks ago, Google launched an entire host of new hardware including new smartphones, a new Chromecast, a Wi-Fi router system, and a home assistant, but something curiously missing was the rumored smartwatches, based on Google's Android Wear 2.0 platform.
If you were waiting on those smartwatches, it appears that they may be launching sometime in 1Q2017.
https://twitter.com/evleaks/status/786665339652157440
For those unfamiliar with Google's rumored upcoming smartwatches, Google is expected launch two smartwatches, codename Angelfish and Swordfish. Angelfish, the smartwatch on the left, is expected to be a fully featured Android Wear 2.0 smartwatch designed to showcase Android Wear 2.0's full functionality. The watch is expected to feature LTE, GPS, heart rate sensor, etc. Swordfish will be a lower end smartwatch that's smaller, cheaper, and may not include features such as GPS or LTE. Currently prices are still unknown at this time.
Source: AndroidPolice