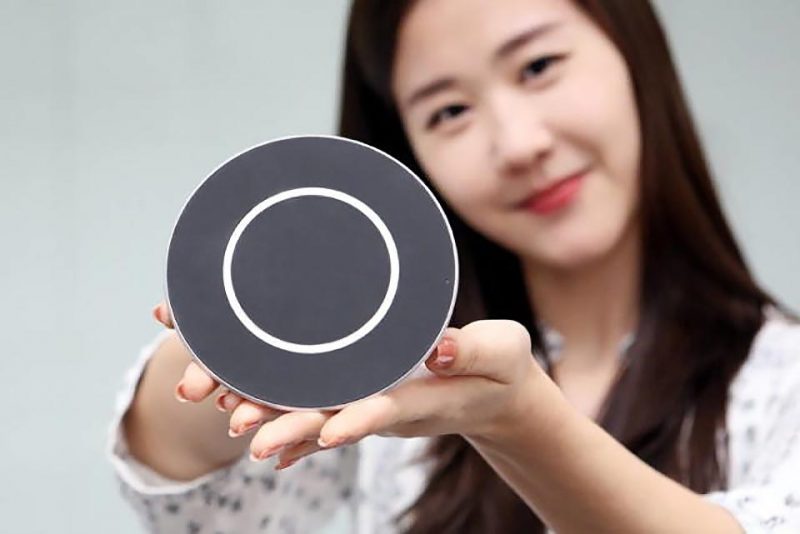 So you recently tried wireless charging for the first time and discovered that a your wireless charger takes about 4 hours to charge your phone. Yup. Been there, done that. It's a buzzkill, and it looks like LG is looking to fix that.
According to a recent announcement, LG has developed a new Quick Wireless Charging Pad that will charge at rates up to 15W which is 3x more power than your typical 1A wireless chargers. LG claims that the new charger will charge a battery up to 50% in just 30 minutes which isn't bad at all. While it's likely that phones or phone cases capable of charging at 15W are required to fully utilize the new charging pad, the charging pad will meet the standards of the Wireless Power Consortium (WPC), so it'll have wide compatibility with other devices built with the WPC standard.
Sung Huh, a head of electronic components business division, said, "We proved that we had the world best wireless charging technology". He also said, "As a wireless charging module is directly related to the convenience and safety of the users, we will meet the expectations of our customers with advanced performance and perfect product quality."
One issue with these quick wireless chargers is that they do tend to heat up after extended charging, and with exploding batteries being a real concern these days, LG has implemented integrated temperature sensors that will automatically shut off charging after a certain temperature threshold has been exceeded.
LG expects to begin shipping the Quick Wireless Charging Pad in North America, Europe, and Australia shortly. LG competitor Samsung currently offers a similar Fast Charge Wireless Charging Stand that allows 1.4x faster charging compared to 1A wireless chargers when used with compatible Samsung Galaxy smartphones.
Source: LG