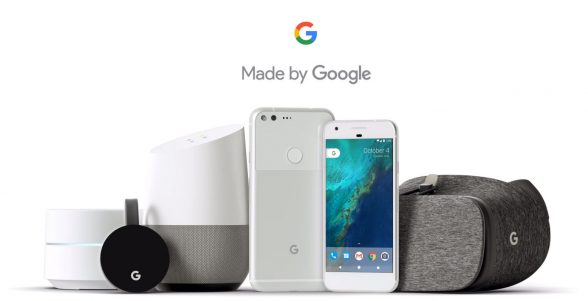 As expected, Google launched a whole host of new hardware today at their Made by Google event in San Francisco, California.
Google Pixel and Pixel XL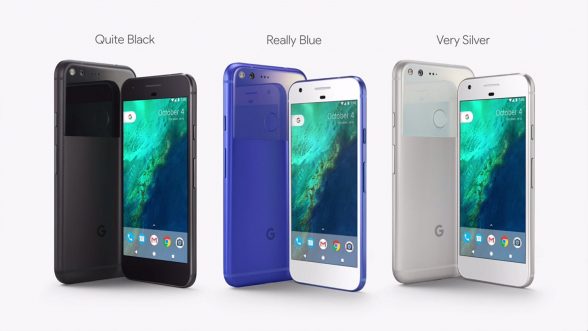 We've seen seeing quite a few leaks for the past couple days on Google's new smartphones, the Pixel and Pixel XL. These phones will be replacing Google's Nexus lineup of smartphones and will be Google's first smartphone that will be fully Google branded although previous rumors have pegged HTC as the actual manufacturer. Whether HTC is just providing Google with manufacturing only or if they have anything to do with the design we're not sure, but HTC was not mentioned during the event.
Powering the Pixel and Pixel XL is a Qualcomm Snapdragon 821 SoC along with 4GB of LPDDR4 so performance should be very good. The Snapdragon 821 combines 4x 64-bit Kryo CPU cores, Adreno 530 GPU, and the Qualcomm X12 modem for quick performance and wide range of radio frequency support.
For storage options, Google took a page out of Apple's book with storage options only offering either a 32GB base model or a 128GB model for those who need higher capacity. Like the iPhones, there's no microSD card expansion or anything like that, so if you need more than 32GB definitely opt for the 128GB model.
The Google Pixel and Pixel XL features a 12.3MP rear camera and an 8MP front-facing camera. The rear camera is powered by Sony's IMX378 sensor which features 1.55μm pixels and video at up to 4K at 30fps. It'll also feature a f/2.0 lens and according to Google has the highest ever smartphone camera rating in DxOMark Mobile. The front camera will be powered by a Sony's IMX179 sensor. The cameras will not have OIS (Optical Image Stabilization), but Google did show off their digitally powered image stabilization which admittedly looks pretty good from the footage shown at the event.
The main differences between the Pixel and Pixel XL are essentially the screen size and battery capacity. The Pixel offers a 5″ AMOLED 1920×1080 resolution display powered by a 2770mAh battery while the Pixel XL offers a 5.5″ AMOLED 2560×1440 resolution display powered by a 3450mAh battery.
What Google focused heavily on with their new phones is their new Google Assistant functionality baked right into the phone. The Assistant functionality is essentially a more powerful version of Google Now and is similar to Amazon's Alexa in their Echo speakers. Of course, as a Google branded phone it'll have the latest Android 7.1 Nougat operating system, but we all knew that, right?
Pricing on the Google Pixel will be $649 for the 32GB model and $749 for the 128GB model while the Pixel XL will start at $769 for the 32GB model and $869 for the $128GB model. While the old Nexus phones were well known for their lower cost, these new phones are actually quite expensive which seems to be an interesting strategy for Google. That said, those who pre-order the phone will also get a free Daydream VR Headset, so if you were looking to purchase both a Pixel and Daydream, it might not be such a bad deal after all.
Google Daydream View VR Headset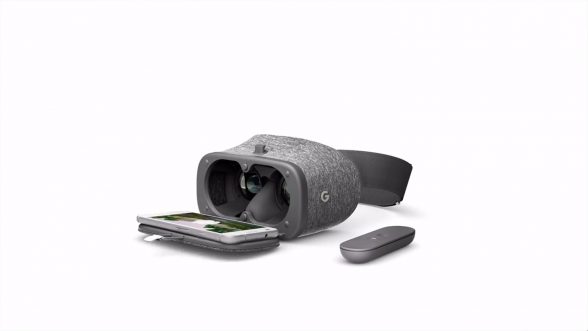 Alongside the Pixel and Pixel XL is the Daydream View VR headset which is, the first product to adhere to Google's Daydream VR standard, which replaces Google Cardboard. The hardware itself is essentially a VR headset similar to Samsung's Gear VR. Initially, the Daydream View headset is designed for Pixel phones first but should work with other Android devices, but which ones specifically, are currently unknown, and will require further testing. Those who own a Pixel or compatible Android smartphone can simply unlatch the front of the headset, pop in the smartphone, put the headset on and go VR from there. The headset and the phones include wireless functionality to link so it's very easy to do so. Google announced a number of VR capable apps such as Netflix, YouTube, Hulu, etc. so it'll be interesting to see where it goes.
Google will offer the Daydream View in colors of red, gray or white and will include a controller for $79, making it more affordable than Samsung's options. The Google Daydream View will be available in November.
Google Chromecast Ultra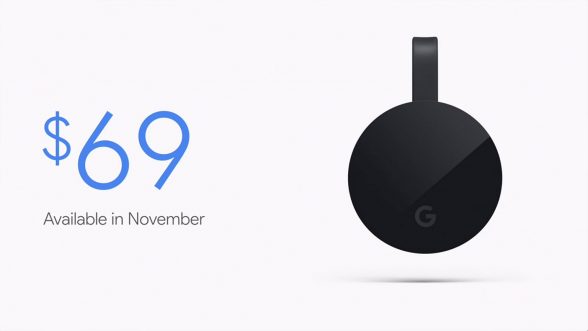 We saw leaks of the Google Chromecast Ultra previously, so this one isn't much of a surprise either. Priced at $69, the Chromecast Ultra will support 4K video, HDR, and Dolby Vision. It's also able to load content 1.8x faster likely thanks to its faster internal processor and of course supports the latest Wi-Fi standards as well as ethernet.
The Chromecast Ultra will launch in November for $69. Of course, if you don't own a 4K TV you can also get the standard Chromecast which will be sold alongside the Chromecast Ultra.
Google Wifi
Google also announced their new Wi-Fi router which is a modular Wi-Fi system designed to give your house full coverage no matter how big it is. The trick to this is that Google's solution will be able to network multiple routers to provide full coverage of an entire house. The routers also communicate with each other, so any device connected will always get the best signal possible.
Google Home
Finally, there's Google Home which appears to be essentially an Amazon Echo competitor except powered by Google Assistant. Inside the Google Home is a few speakers and on the top of the unit is a capacitive touch display. Sounds familiar, right? Yup.
Google Home will retail for $129 and pre-orders are now available. Google Home is expected to ship November 4.