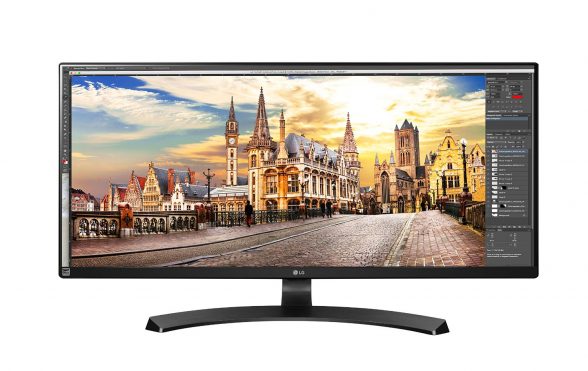 Several years ago, picking out a monitor was relatively easy. Those who needed high end monitors generally purchased an IPS, MVA, or PLS panel while those who didn't need a high end monitor purchased a TN panel. That was it. There was no curved display, no FreeSync, and no affordable IPS panel either.
After my colleague Tom Li published his 6 Reasons Why Your Next Upgrade Should Be a Second Monitor article, I figured I'd do some research and present you with some of the best monitors available on the market today. In this buying guide, I tried to make recommendations for some of the most common segments, but as there's so many different monitors out there designed for so many different users, those who want a more specific recommendation for their requirements can ask us in the comments below.
Without further ado, let's take a look!
Best Monitor Under $150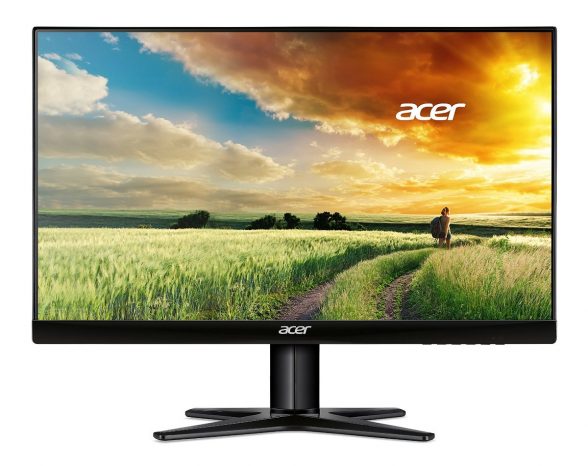 Our first monitor is the Acer G247HYL bmidx 23.8″ 1080P Widescreen Monitor which is my recommendation for the best monitor under $150. Sporting IPS display technology, this 1080P panel features excellent color reproduction, great viewing angles, and an ultra slim profile making it a perfect display for all your needs. What's great about this monitor is that it features Acer's Zero Frame design which gives this monitor extra thin bezels so you'll be able to slot two or even three monitors side by side for maximum productivity.
Best Gaming Monitor Around $150 (AMD Graphics Card)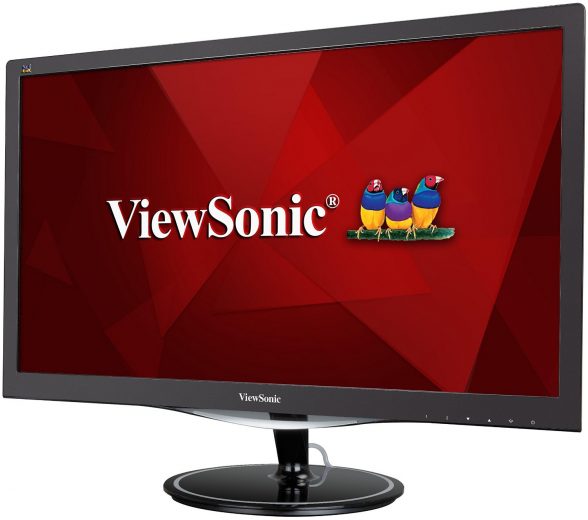 Viewsonic takes the cake at the budget price point with our favorite gaming monitor. Coming in at just a couple bucks above $150, this 24″ 1080p monitor sports a FreeSync refresh rate range from 30Hz to 75Hz, minimizing screen tearing and studdering for smooth gameplay.
Best Gaming Monitor Under $200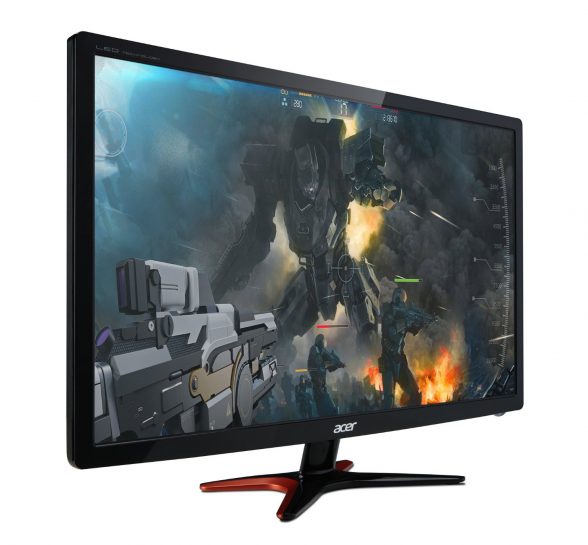 Although the Acer GN246HL doesn't support Freesync, this is of the fastest monitors supporting up to a 144Hz refresh rate with just 1ms response times for those who enjoy their ultra twitchy FPS games. If you are willing to spend a bit more and have an AMD GPU the Nixeus Vue 24″ will get you Freesync support, although it will cost somewhere closer to the $300 mark. Then again, AMD graphics card owners don't feel too bad since it will cost almost $400 for Nvidia graphics card owners to get decent G-Sync support.
Best Mid-Range 1440P Monitor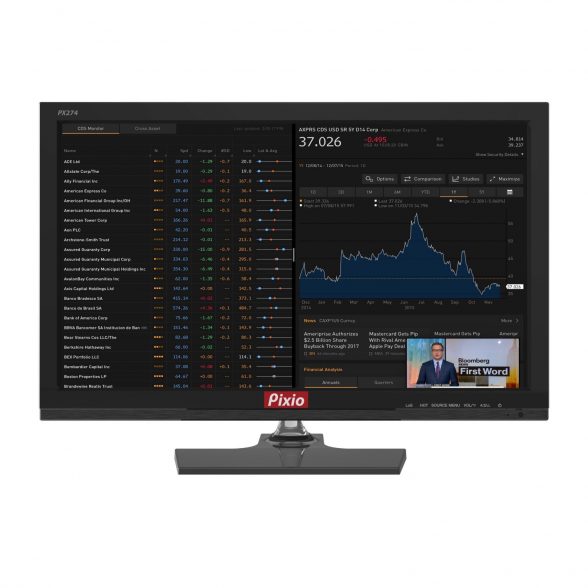 Over the past few years, we've seen quite a few Korean companies start selling monitors using the same panels that would cost several hundred dollars more from the big boys such as Dell, HP, ASUS, etc. The secret? By using panels that doesn't meet the top notch quality required from professional workstation monitors, companies such as Pixio is able to offer monitors with professional panels at less than half the cost. While some of these panels may come with a deal pixel or two, it's not really a huge problem given the millions of pixels on one of these monitors.
At $220, Pixio's PX 274 27″ 1440p monitor is a really good deal, considering this is the same panel as the Asus PB278Q which is over a hundred dollars more. With very accurate color reproduction and a ton of screen space this is ideal for non-critical workstation use.
Best Freesync 1440P Gaming Monitor (AMD Graphics Card)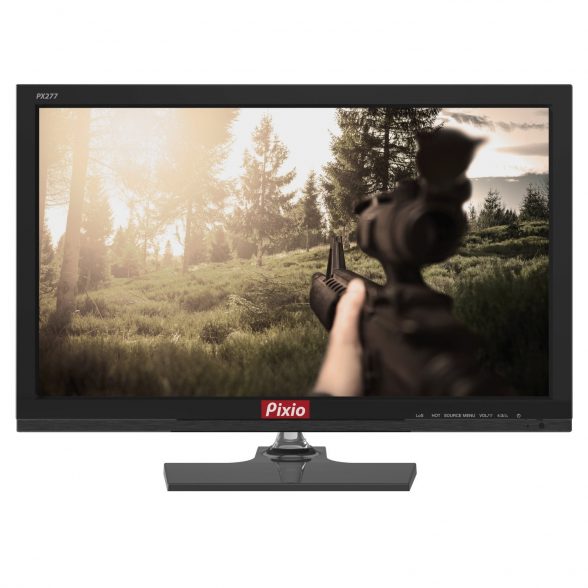 Again, for the value pick for this category is the is another Pixio monitor, the PX 277. This one using the same panel as the Asus MG279Q which is the monitor I've been using personally since last year. It has a Freesync range of 55 to 144Hz isn't as perfect as others which have a wider refresh rate range, but it'll still help significantly smooth out screen tearing and suddering. One thing about this monitor is that the stand leaves something to be desired so if you do pick this monitor up, I would highly recommend picking up a Nixeus monitor stand for much better adjustability.
Best G-Sync 1440P Gaming Monitor (Nvidia Graphics Card)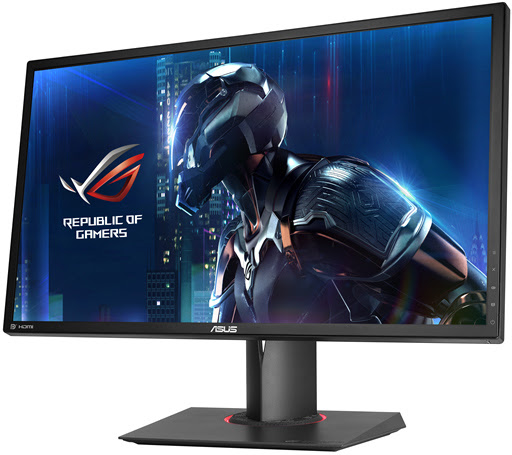 If Nvidia powered graphics are more your style, the ROG SWIFT is the pick for you. Sporting 2560×1440 resolution, a 144Hz refresh rate and 1ms response times, this is one of the best monitors you can buy in the 27″ size with G-Sync support. That said, you do pay a price for G-Sync and it isn't cheap.
Best Freesync 4K UHD Monitor (AMD Graphics Card)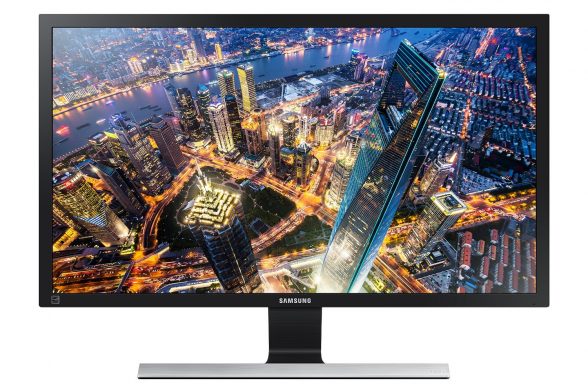 The Samsung U28E590D features a 28″ panel with 4K resolution, 1ms response times, and AMD FreeSync support. The panel also happens to come in at under $365 at time of writing making it one of the cheaper 28″ UHD monitors on the market. That said, it's a pretty basic display sporting a TN panel although many have said it is one of the better TN panels on the market.
Best G-Sync 4K Monitor (Nvidia Graphics Card)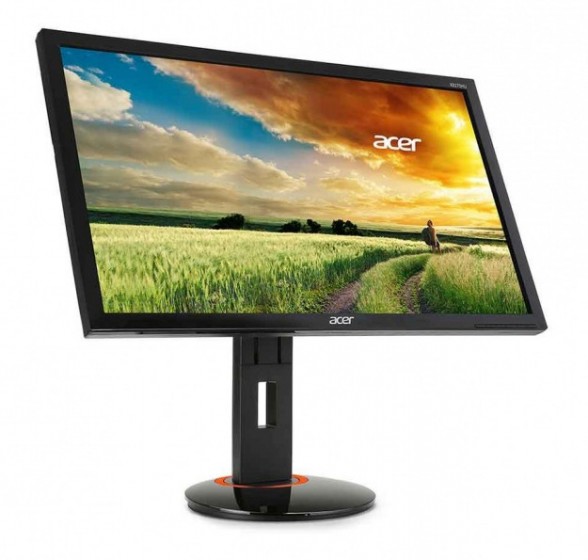 Acer is well known for making good gaming grade monitors and the XB 280HK is no exception. At $520 this isn't exactly cheap but you get what you pay for with a high quality 28″ 4K 60Hz panel as well as a fantastic stand.
Best UltraWide Workstation Monitor (AMD Graphics Card)
For those looking for a nice large screen to throw on their desk the LG 34UM68-P should be the perfect addition. At 34″, the LG34UM68-P is large enough to fill your desk and sporting an IPS display with tremendous color accuracy, this would be a fantastic fit for any creative work such as photo, video editing or even just watching movies. Those who enjoy being wrapped in a monitor, the LG 34″ UC97S with its curved display may be a better fit.
Best UltraWide 144Hz Gaming Monitor (Nvidia Graphics Card)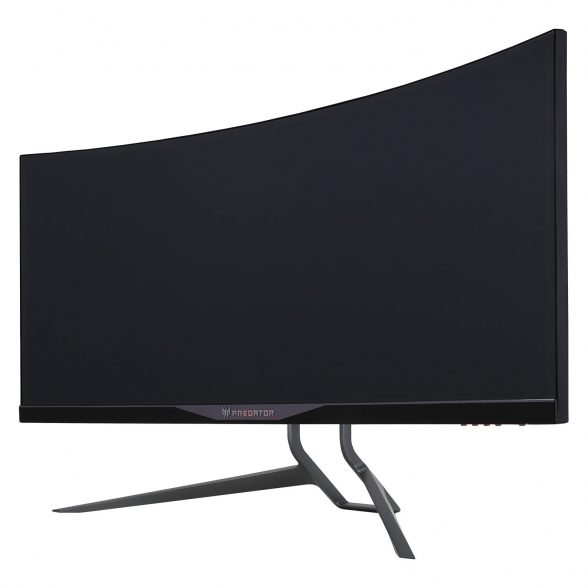 We saved the best for last and this one is quite literally the best ultrawide curved monitor for gamers available today. Featuring a 34″ IPS 3440×1440 resolution, 100Hz panel and G-Sync support, this Acer Predator can double as a workstation monitor although realistically with a monitor this nice you'll probably have trouble getting back to work. If the curved display thing isn't your bag they also have a flat panel model sans G-Sync called the Acer Xr341CK that's a few hundred bucks cheaper.