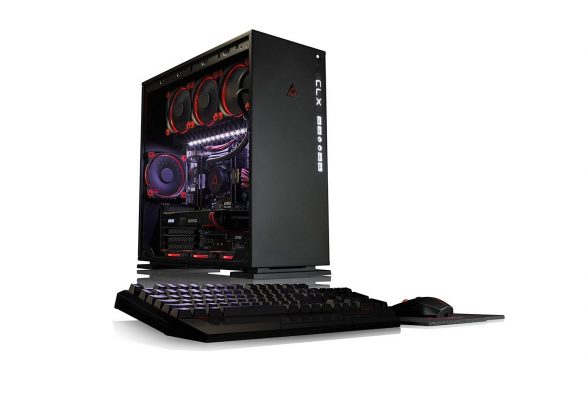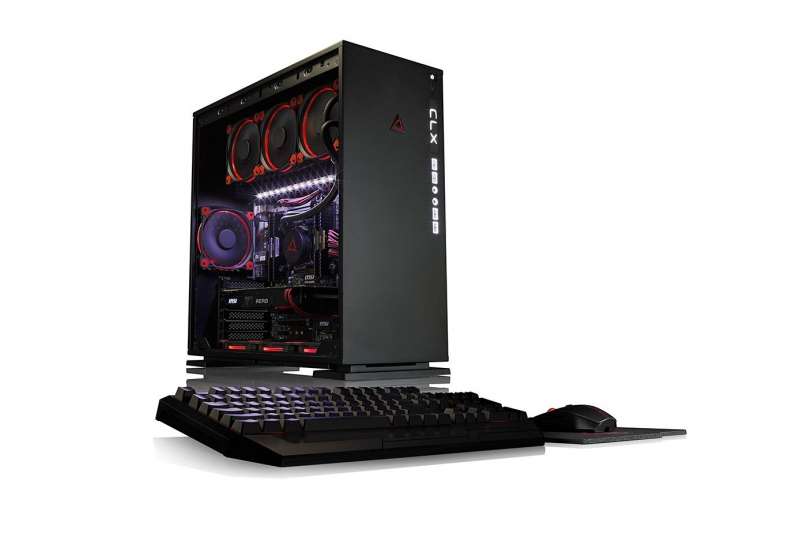 Market intelligence firms Gartner and IDC recently posted their latest estimates on the global PC market in 3Q2016 and once again, things aren't looking too hot for the industry.
Gartner
According to Gartner, PC shipments dropped 5.7% in the 3Q, marking the 8th consecutive quarter PC shipments have dropped. Despite the difficult market HP, Dell and ASUS, still saw around a 2.3-2.6% increase in shipments. On the other hand, the biggest losers include Apple, Acer, and "Others" who saw declines around 13.4-16.2%. While the overall industry declined, Mobile PCs such as notebooks, 2-in-1 PCs and Windows tablet shipments increased although this wasn't enough to offset the decrease in shipments from desktop systems.
Gartner believes that "…the extension of the lifetime of the PC caused by the excess of consumer devices, and weak PC consumer demand in emerging markets" are to blame.
IDC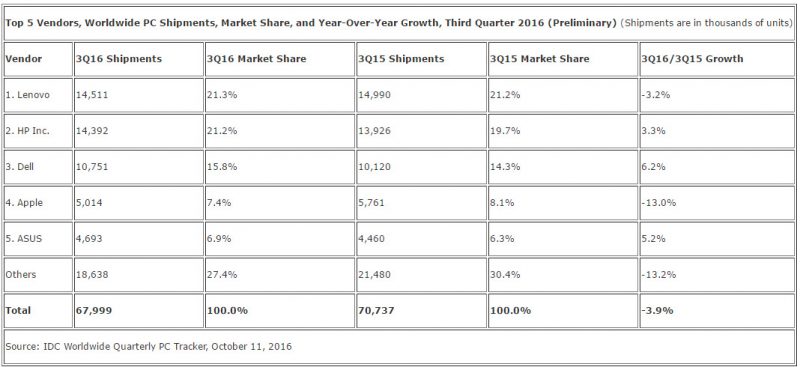 According to IDC, worldwide PC shipments dropped 3.9%. Similar to Gartner's numbers, IDC saw the biggest increase in shipments from Dell, ASUS, and HP with shipment increases between 3.3-6.2%. The biggest losers include Apple and "Other" who saw declines of 13-13.2%. That said, IDC is optimistic about the PC industry this quarter as the results were still 3.2% ahead of original projections.