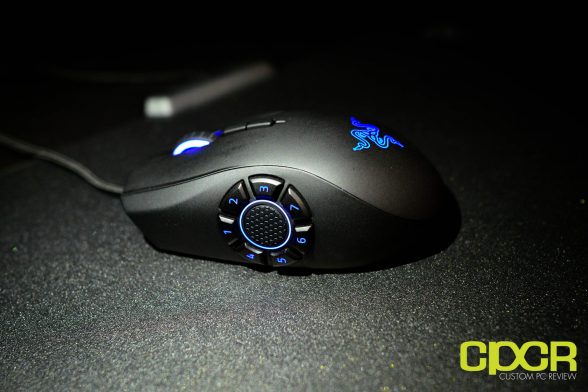 For E3 2016, Razer took the wraps off their shiny new Naga Hex V2 MOBA gaming mouse which has a redesigned button layout, new aesthetics, and an updated sensor.
The biggest change to the Razer Naga Hex V2 is that it now has seven side buttons arranged in a ring rather than six from the original Naga Hex. At the center of the keys is a raised island with extra coarse thumb grip on top.
The shell also received an upgrade to the new matte black finish that graces most of Razer's new peripherals lineup.
Each of the buttons is programmable by the user through the Razer Synapse software. For those who just want to jump into the game, three sets of pre-configured profiles for League of Legends and four sets of pre-configured profiles are available for DOTA. All profiles can be downloaded via the Razer website here.
Internally, the Razer Naga Hex V2 uses Razer's 16,000DPI 5G laser sensor. If Razer is sticking to their naming convention, this should be the exact same sensor used for the Razer Mamba and the Razer Mamba Tournament Edition.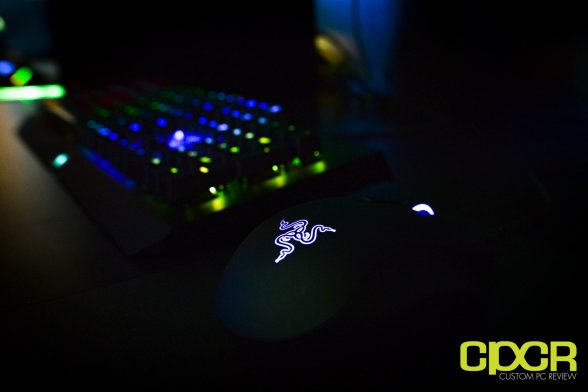 Razer also introduced Chroma to the Naga Hex V2 which brings it into Razer's Chroma family. The Naga Hex V2 has the ability to glow in 16.8 million different colors, just like the rest of Razer's Chroma peripheral lineup. The Naga Hex V2 lights up in three regions: the logo, the scroll wheel, and a ring around the seven buttons.
The Razer Naga Hex V2 is available in the Razer store for $79.99. Worldwide availability is expected shortly.