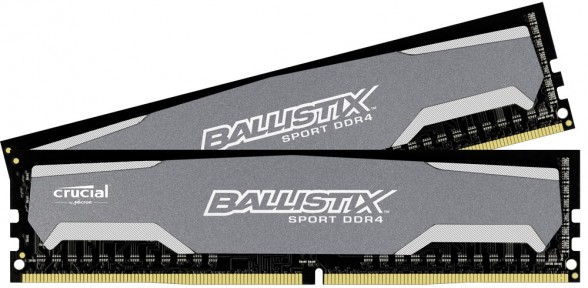 With Intel's X99 platform now becoming the world's first readily available consumer DDR4 platform, Crucial recently launched a couple new DDR4 memory modules designed specifically for the new platform.
For the enthusiast crowd is Crucial's new Ballistix Sport line of DDR4 memory modules, which have traditionally been Crucial's high performance memory lineup. With performance up to 2,400MT/s, the Ballistix Sport memory is aimed straight at enthusiasts looking for no-compromise performance.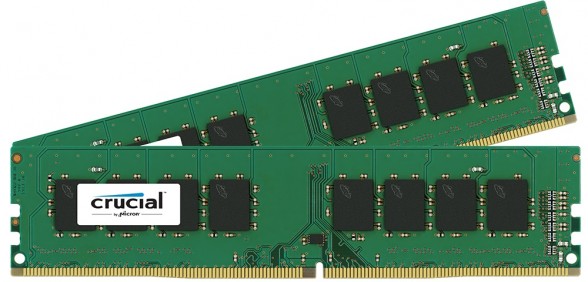 For the mainstream crowd, Crucial also has their standard DDR4 Desktop Memory line designed for users who needs fast, reliable DDR4 for day-to-day tasks. Like Crucial's Ballistix Sport modules, Crucial's DDR4 Desktop memory also features improved power efficiency, higher throughput compared to DDR3, and advanced error correction.
Both the Ballistix and the Desktop DDR4 memory is available for purchase today via your favorite e-tailers. They are available in densities up to 8GB/DIMM and quad channel kits up to 32GB. Although it may seem like the capacities haven't increased since DDR3, keep in mind that DDR4 is still in its infancy and we'll be seeing higher stick capacities in the near future.