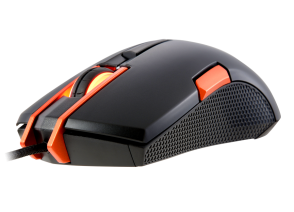 A great gaming mouse is a linchpin component of any gamer's peripheral arsenal and over the years manufacturers have been focused on appealing to all types of preferences. Unfortunately, throughout the process of expanding the product lineups, many features companies have marketed towards gamers have proven to be little more than flamboyant gimmick to drive up prices.
Cougar hopes to bring gaming mice to their roots with what they claim to be "a return to the essence of gaming" with the announcement of their 230M and 250M gaming mice.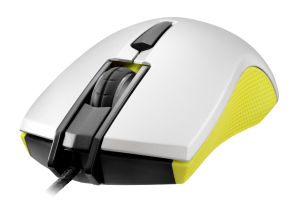 The 230M and 250M share several design elements such as ambidextrous designs to accommodate for right and left handed users, 1ms response time, OMRON switches and "gaming grade scroll wheels." Those gamers seeking high accuracy should be delighted with the PAW-3307 optical sensor on the 230M with four fixed settings (400, 800, 1600, 3200 dpi) and, if that is still not enough, the fully customizable 4000 dpi ADNS-3050 optical sensor on the 250M provides more user flexibility. In addition to the higher tier sensor, the 250M has 6 programmable buttons that can be outfitted to suit various play styles and genres.
Cougar has already made the two mice available on the market with the 230M priced at $19.99 MSRP and the 250M priced at $29.99 MSRP.
For more info visit www.cougargaming.com