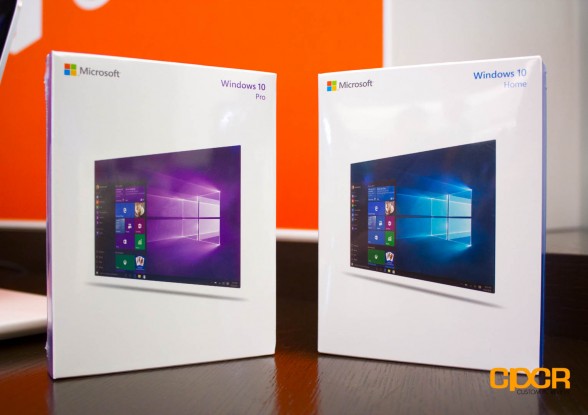 The wait is over boys and girls, Microsoft's latest and greatest operating system has landed!
As the successor to Windows 8 and 8.1, Windows 10 brings some much needed improvements to the popular operating system. Aside from a plethora of under-the-hood performance optimizations, Windows 10 also features a desperately needed UI overhaul that merged the traditional look of Windows 7 and the new card system from Windows 8 for a more intuitive experience. For example, the start button is finally back. It now properly launches the start menu and also displays tiles on the side. There is no longer two desktops to fiddle around with like we had to in Windows 8. Users can choose to toggle between the touch-optimized tablet mode and desktop mode via the new notification center.
Of course, it wouldn't be a new Windows if there weren't any new features and Windows 10 isn't short on new features either. It touts Microsoft Edge, a new browser developed from the ground up that's looking to eventually replace Internet Explorer as Microsoft's new default browser. Cortana Voice Assistant has been added as well. Named after the adjutant from Microsoft's Halo series, Cortana made its first appearance in Window's phones. Compared to the alpha version in Windows Phones, Cortana is much more refined although it will still default to Bing as its primary search engine. Additionally, there's also many other features like virtual multiple desktops, continium apps, and DX12 support.
As usual, Windows 10 will be available in a variety of different versions.
Windows 10 Home – Consumer oriented edition designed for desktop PCs, tablets, and 2-in-1s. It will come with new features like Microsoft's Cortana Voice Assistant, Microsoft Web Browser, and iris/fingerprint login.
Windows 10 Mobile (Not yet released) – Exactly as its name suggests, Windows 10 Mobile will be designed for touch-centric mobile devices.
Windows 10 Pro – Similar to Windows 10 Home Edition but with added features catering towards small businesses such as higher security, remote access, and advanced cloud technologies.
Windows 10 Enterprise – Built on Windows 10 Pro, Windows 10 Enterprise will have even more advanced features like enterprise-level security, comprehensive device/app management, and a wide range of OS development options.
Windows 10 Education – Designed to meet the needs of educational environments. Windows 10 Education will be available through academic Volume licensing. Users with existing Windows 10 Home or Pro will have the option of upgrading to Windows 10 Educational.
Windows 10 Mobile Enterprise (Not yet released) – A productivity-centric mobile operating system designed for smartphones and small tablets. It will feature the latests security technologies as soon as they become available.
Windows 10 IoT Core – Designed for small, low cost devices such as gateways.
What makes Windows 10 truly awesome is its price. Users with a genuine copy of Windows 7/8/8.1 is eligible for a free upgrade within the first year. If you don't see the upgrade icon in your task bar though, don't panic. Microsoft is rolling out upgrades incrementally, so chances are you just have to hold on tight for a bit. Retail versions of Windows 10 will now come on a USB stick.
Have you gotten the upgrade? What do you think? Leave a comment below!