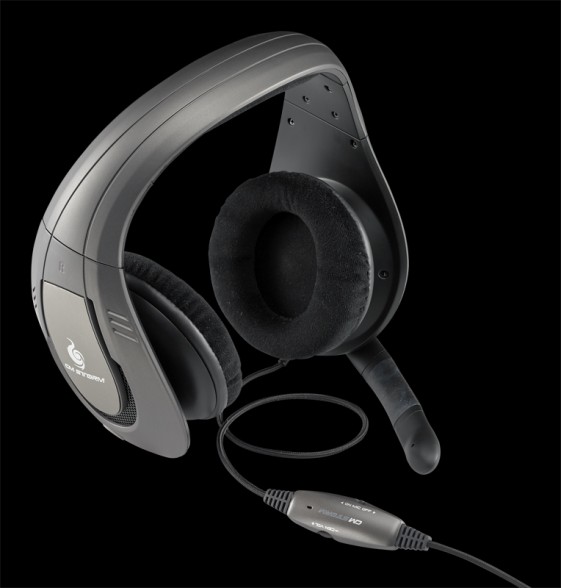 According to a recent post over at VR-Zone, Cooler Master is introducing a new headset to their CM Storm line of products which currently includes a sizable number of PC gaming oriented products such as computer cases, keyboards, mice, and headsets. The new headset, the CM Storm Sonuz, is expected to be more of a mainstream offering than the CM Storm Sirus 5.1 gaming headset currently offered under the CM Storm brand.
Unlike the CM Storm Sirus 5.1 gaming headset which featured multiple multiple smaller drivers to achieve true 5.1 surround sound, the new CM Storm Sonuz will feature surround sound audio from two massive 53mm drivers which carry a frequency range of 10-20,000Hz and an impedance of 45 ohms. For reference, most gaming headsets feature 40mm or 50mm drivers, so Cooler Master is definitely focusing on audio quality with this new headset. Additionally, the Sonuz will only feature an analog only connection through 3.5mm jacks.
Pricing and availability is still unknown at this time.   For more information, drop by the links below!